---
The website as the strong backbone of a complex business
EDC is Denmark's largest chain of estate agents and consists of independent estate agents distributed over 230 local stores. They have a strong focus on the local anchoring of the independent estate agents and Charlie Tango has developed a website that supports EDC's network of communication between the many estate agents and their different types of customers.
edc.dk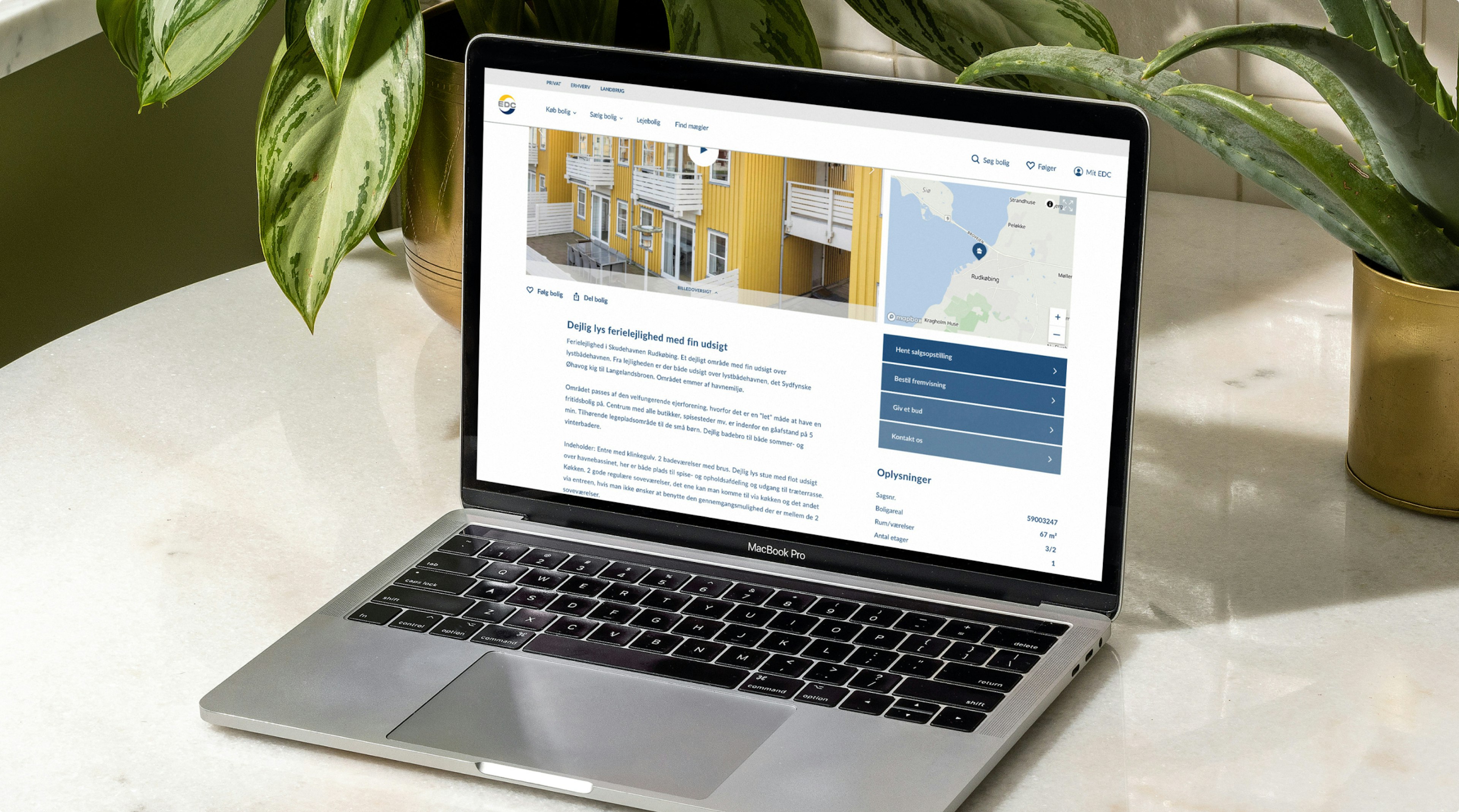 Built on insights & vision
For a business like EDC, a website isn't just a digital business card. It's the backbone of the business. Much has happened in the digital property market in recent years, and EDC had the format and vision to be at the forefront. The new website needed to use vision and insights to create a user-centric and data-driven tool for agents and customers. The site, which has over a million hits every month, builds on the knowledge that the many brokers have built up over the years and will be the foundation for a future data-driven and digital business.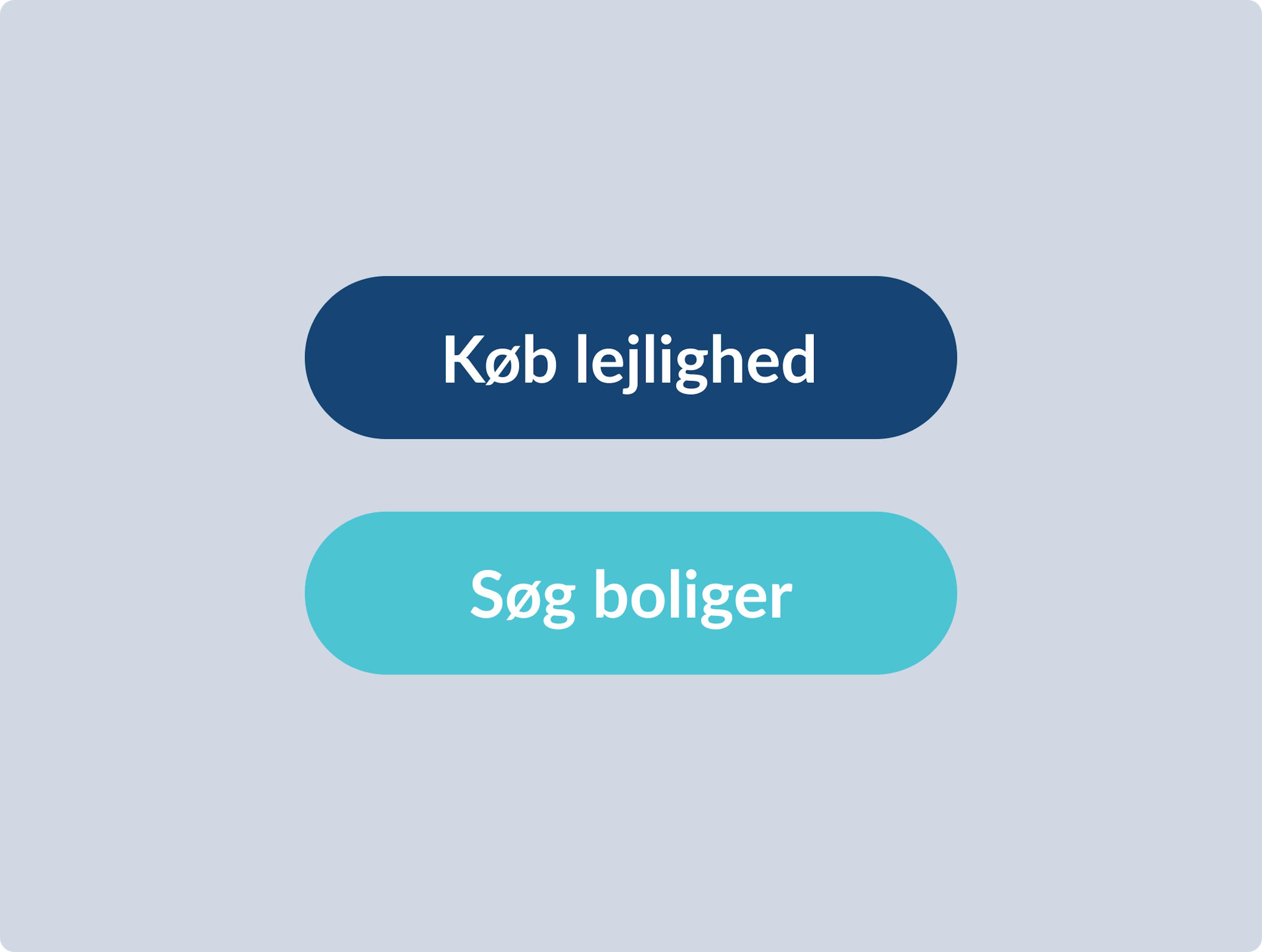 The digital estate agent of the future
The ambition was to create a digital estate agent. Based on valid insights, the digital agent should offer inspiration and qualified suggestions that go beyond what users could find on their own. The new website offers a range of new functionality that extends the (physical) agent's ability to provide advice. For example, the ability for the agent and customer to log in to the website together. This makes the website a shared tool that expands the possibility of counselling and service. Furthermore, the solution is intuitive and easy to work with for the many editors - and future-proof as it is integrated with EDC's underlying systems.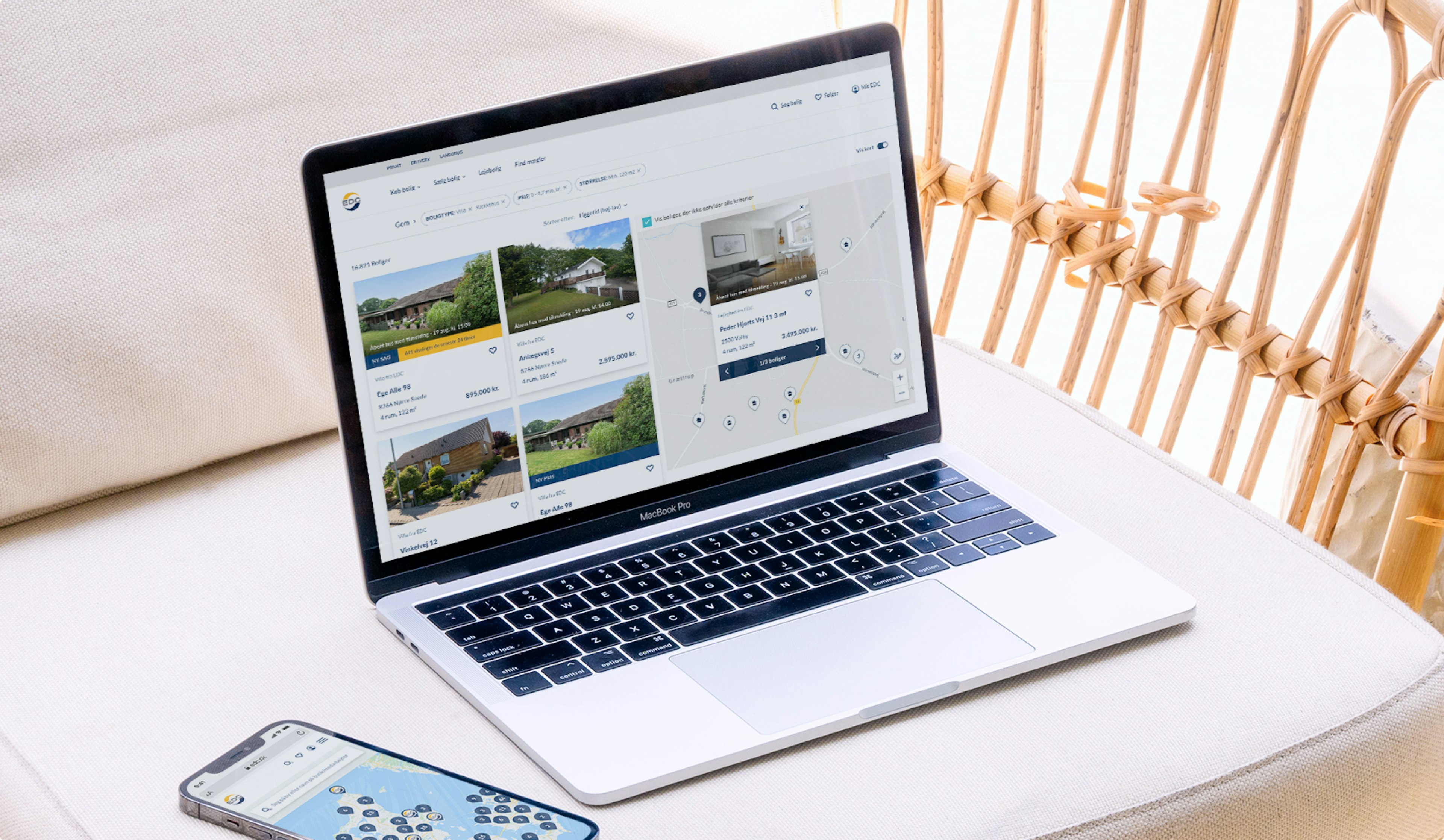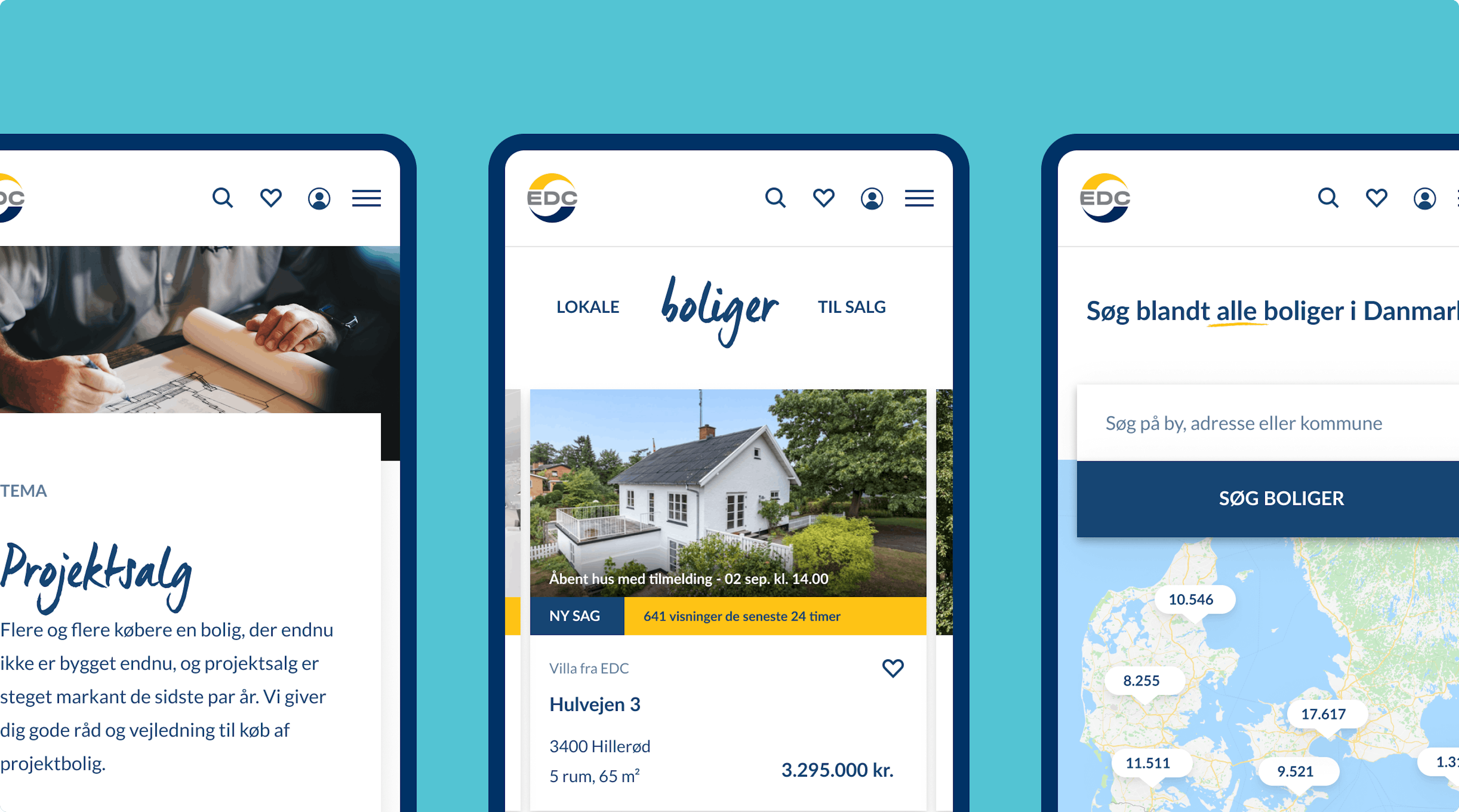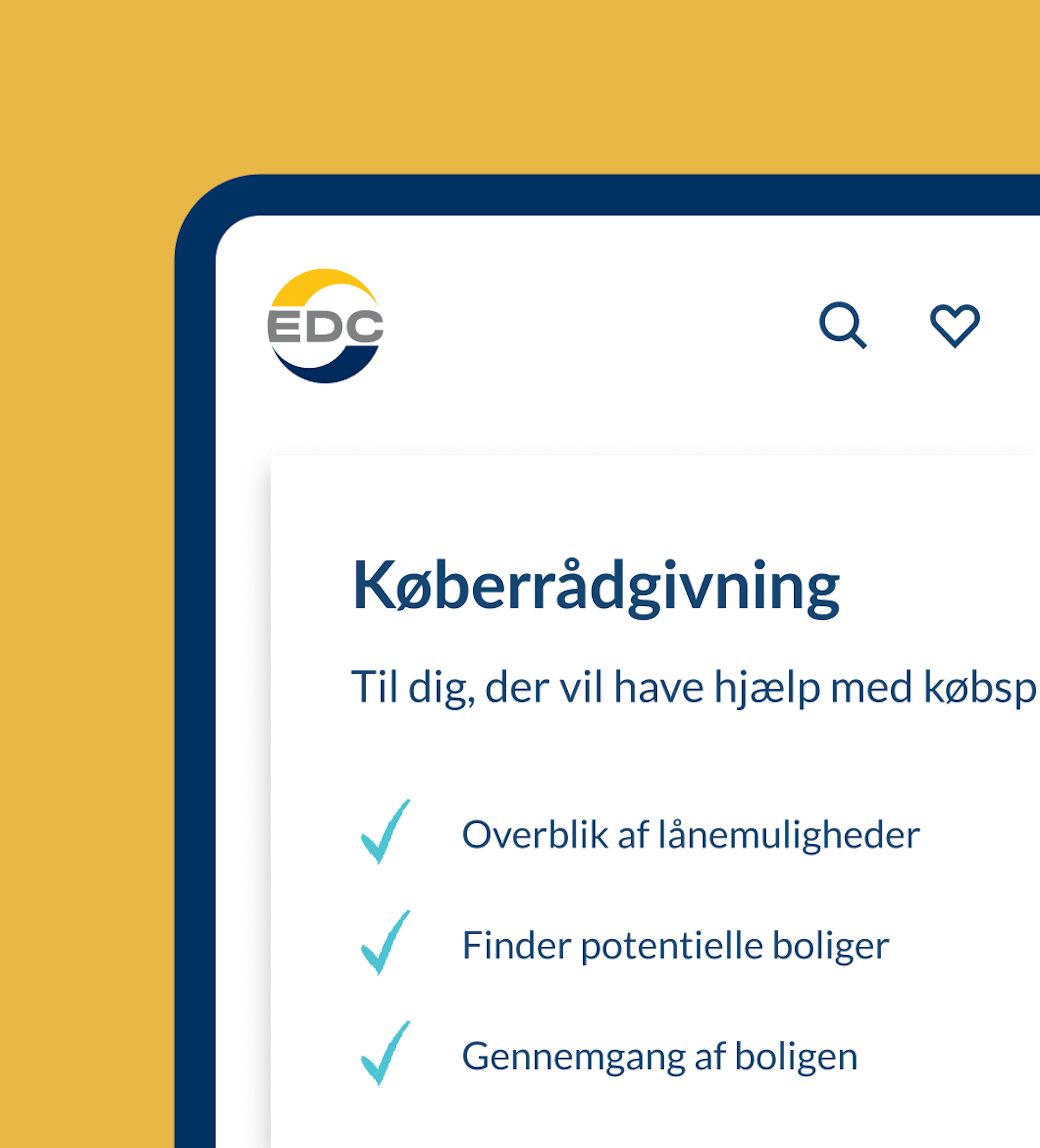 Community with space for the individual
The website supports EDC's four business areas, Private, Commercial, Rental and Agriculture, as well as their 230+ local stores, and appears as a consistent and solid entity. This has been achieved by creating a new visual identity and a flexible design system that supports the brand across a wide range of page types, functionality and forms. Furthermore, it allows each business area and individual store the freedom they enjoy as part of EDC. The solution is implemented responsively for all platforms and developed in the latest version of Umbraco and .NET.