---
As a modern digital organisation, there are three areas in particular that are essential. Firstly, it's important to design a consistent and meaningful service experience across all user/customer touch points and interfaces. Next, you need to understand your technological landscape so that the choices you make enable and support your ambitions today and in the future. Finally, it's important to work strategically and structured with data. It doesn't have to be about advanced algorithms for great value to be gained. Basically, it's about being able to make informed decisions. Learn more about the 3 areas below.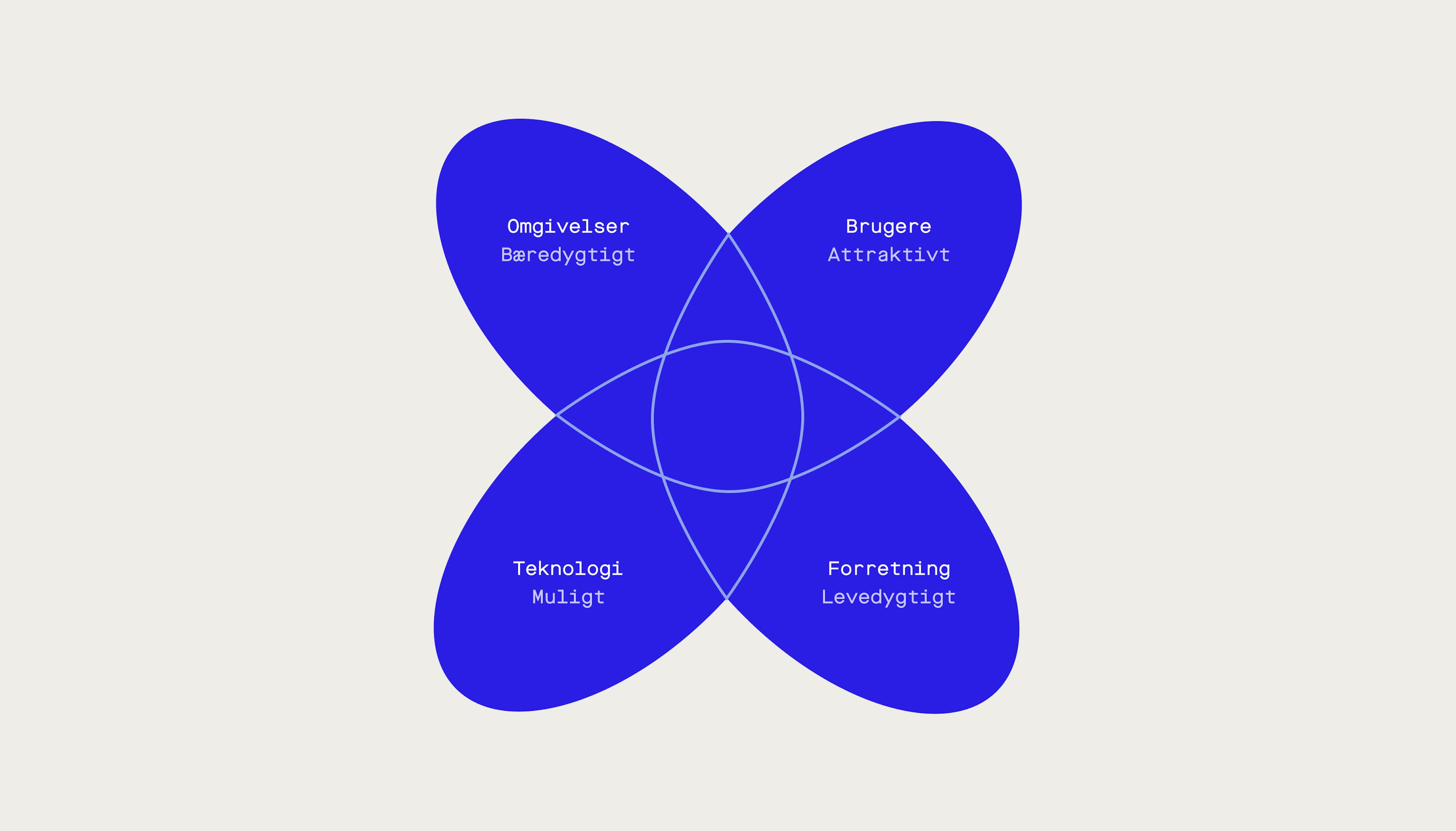 When designing and developing new solutions, it is our job to constantly focus on the sweet spot between people, technology, business and the surrounding environment. In this way, we work to ensure that what we create is 1) Attractive to the target group we want to reach with the solution, 2) Possible within the project's technical framework, 3) Viable and supports the business and organisational strategies and objectives, and 4) Sustainable and supports a desirable future. We ensure this through our extensive experience with processes and methods that balance insights and development, and by continuously involving the relevant stakeholders and professional competences from our three core areas of expertise: Experience Design, Software Development and Data Science.
Modern digital businesses & organisations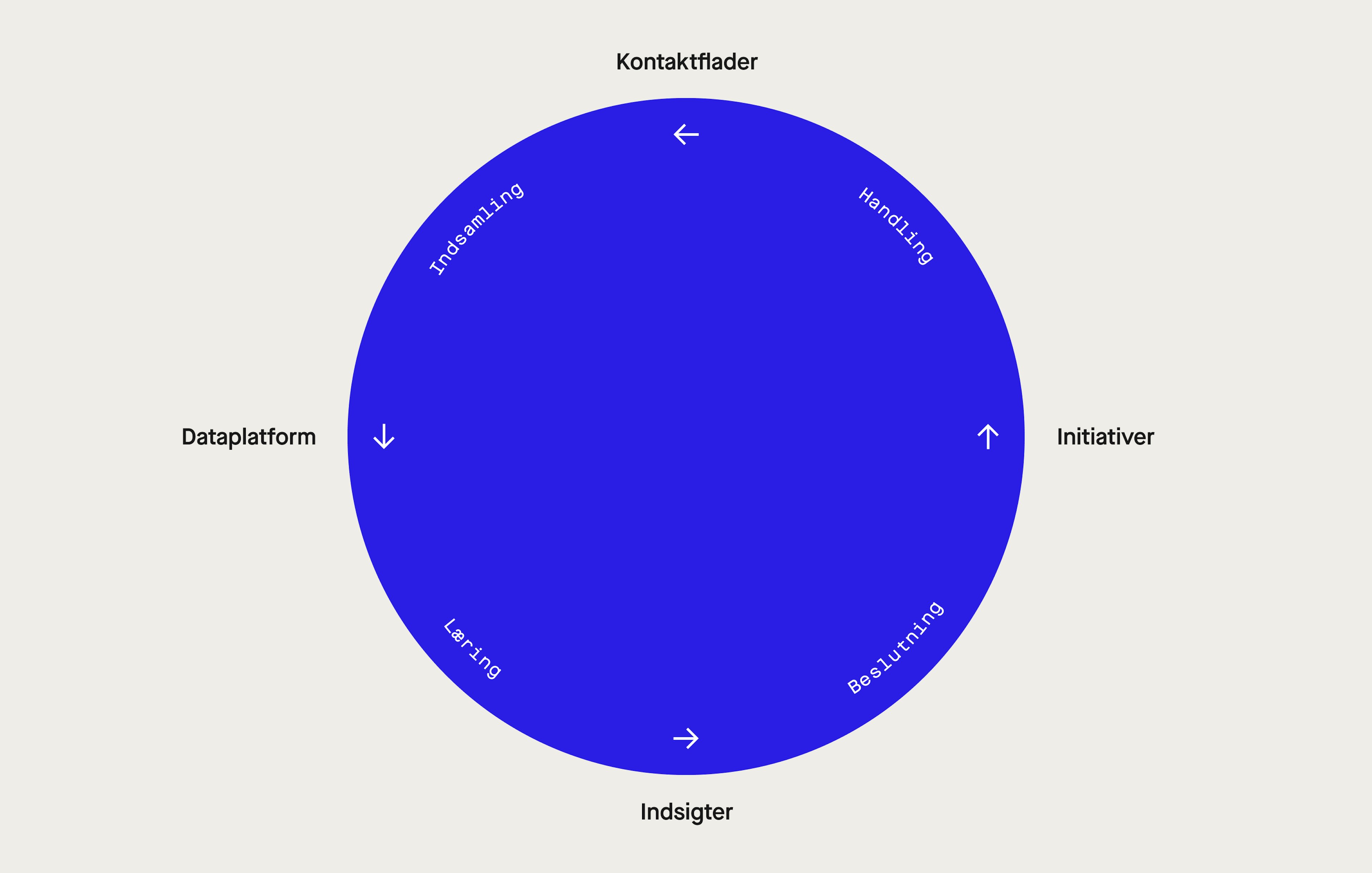 All user-facing systems, websites and apps contain data. This is somthing that platform providers talk a lot about and like to sell themselves on. But the truth is, that utilising this valuable data can be difficult. It's all about the ability to collect data, create insights and turn those insights into actions. Then we need to be able to measure those actions, so that everything comes full circle and we continuously become smarter and better at designing. When designing and building data-driven products and services, it's crucial to realise what value they will create and how to know (measure) that they are successful. With that in mind, the task is to extract data from the various systems and bring it together in a data platform to be able to find the necessary coherence and meaning, and really power the cycle of insights and optimisation. If a company or organisation can do this, they can truly call themselves modern and digital. We can help with the journey there.