Familieretshuset - The Agency of Family Law
---
A website that provides a safe space for family matters
The Agency of Family Law, formerly known as the State Administration, handles administrative family matters with a special focus on ensuring the well-being of children in family law issues. As part of their transition from the State Administration, the new identity of the Family Law Centre needed to be unfolded digitally. We helped with that.
Familieretshuset
Room for emotionally difficult situations
Not one, but two new web universes were needed - one for the parents and one for the children. One of the challenges was to adapt the two digital spaces to the often emotionally difficult situations that users find themselves in when in need of the Agency of Family Law. At the same time, the solution had to be adapted to the extensive reorganisation of case processing that the change from the State Administration entailed. The solution should be efficient and modern, and the two universes had to address children and adults, respectively, with the needs that these two groups have in connection with difficult situations in the family.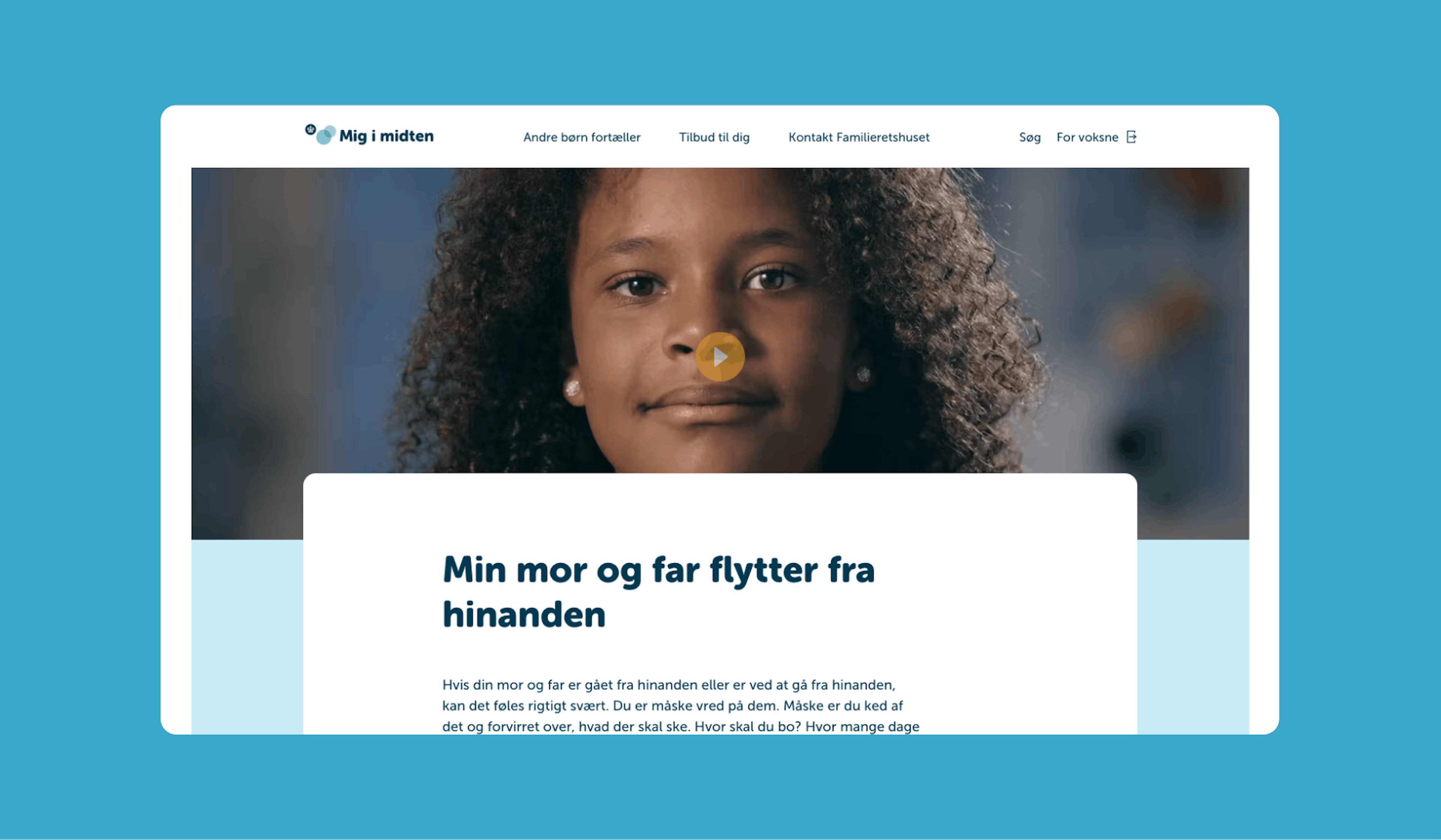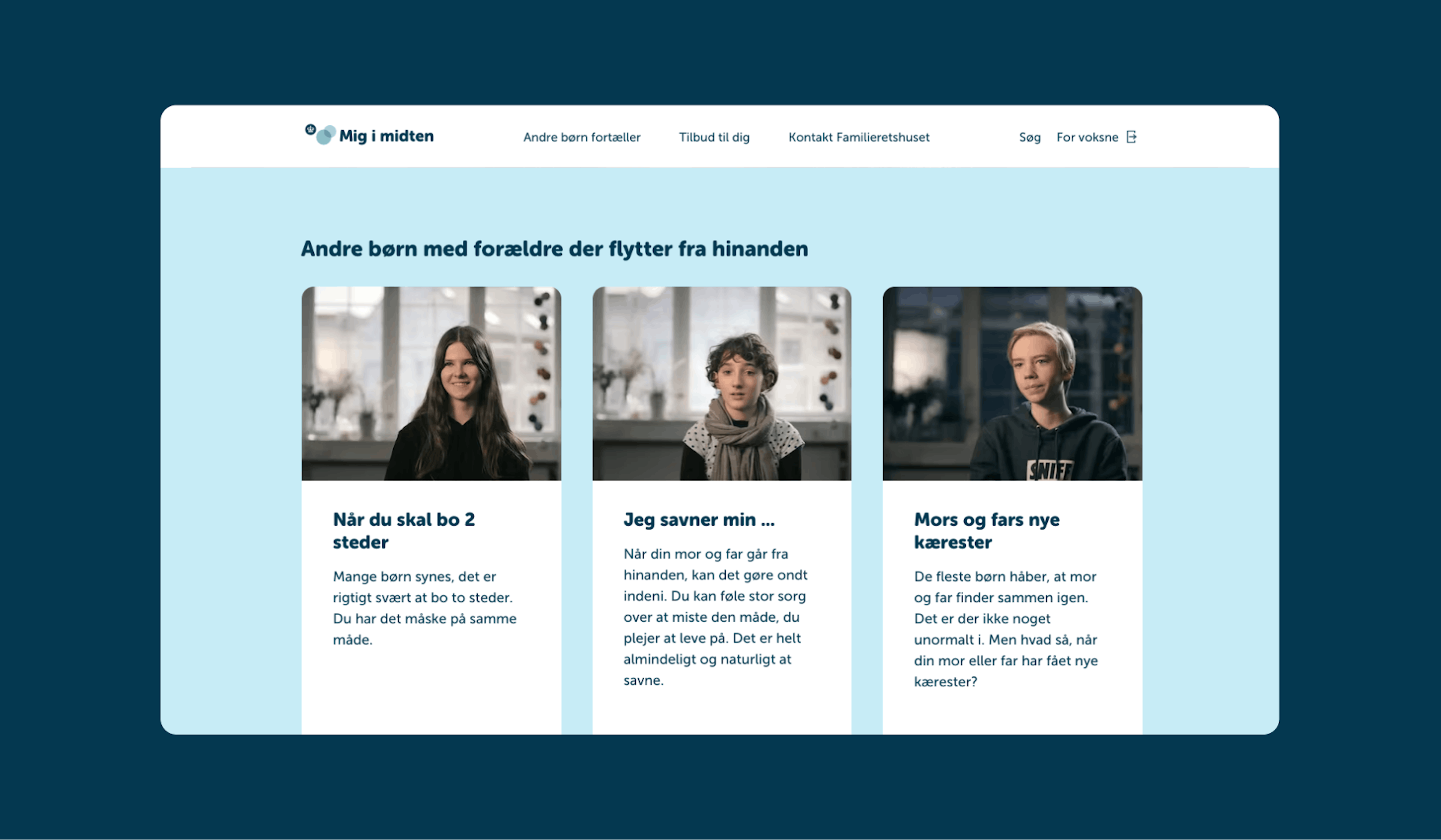 A solution based on extensive analysis of user needs and behaviour
Two central concepts are a web universe for children and a self-service solution for initial screening before a case is processed. Both are presented in a calm and welcoming visual universe, where situational flows ensure that the user only encounters information that is relevant in the current situation. The concepts, focused on recognisability and simple compositions, were developed based on comprehensive analysis of user needs and behaviour, and continuously validated and quality assured through user tests with the target groups.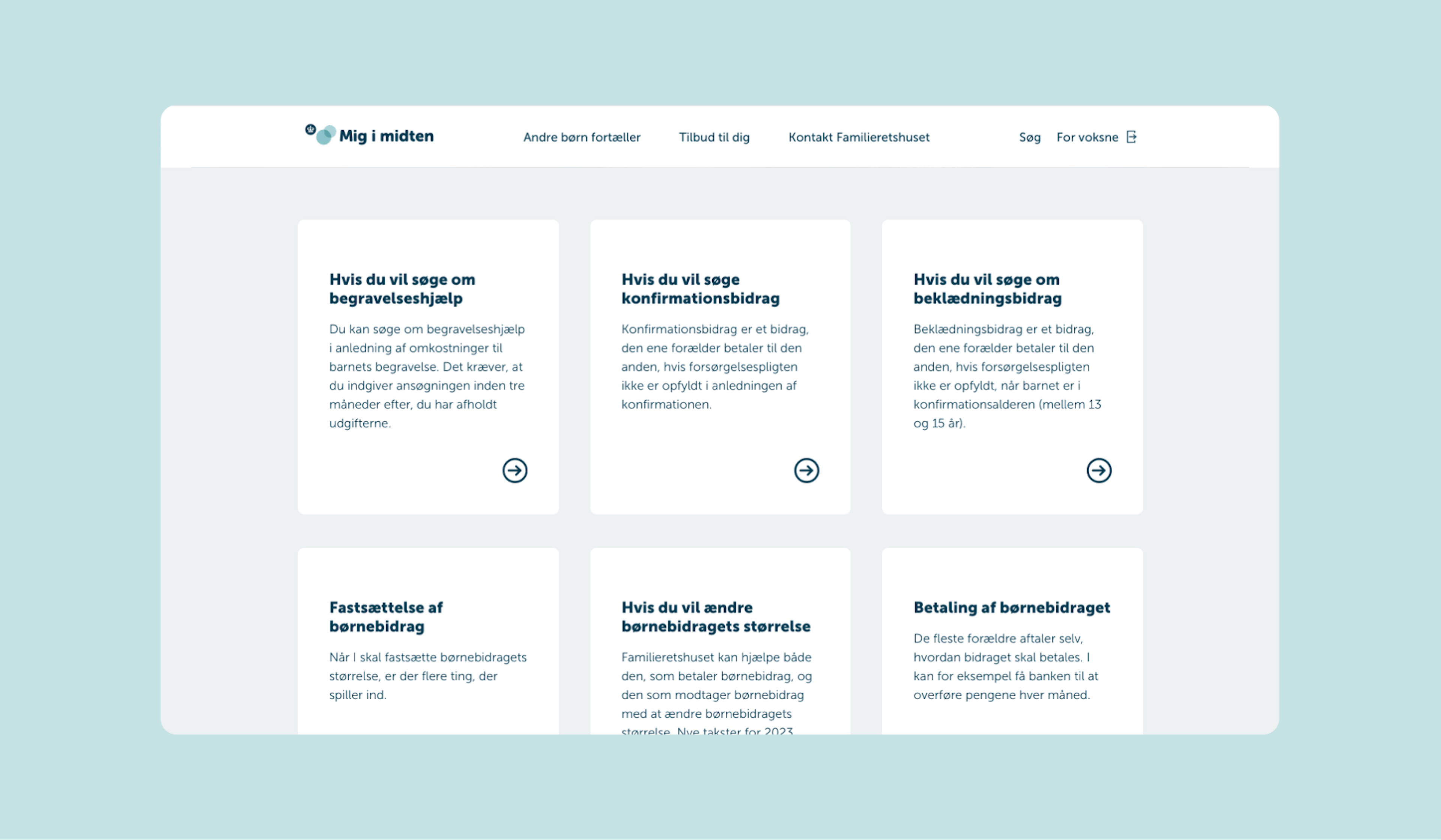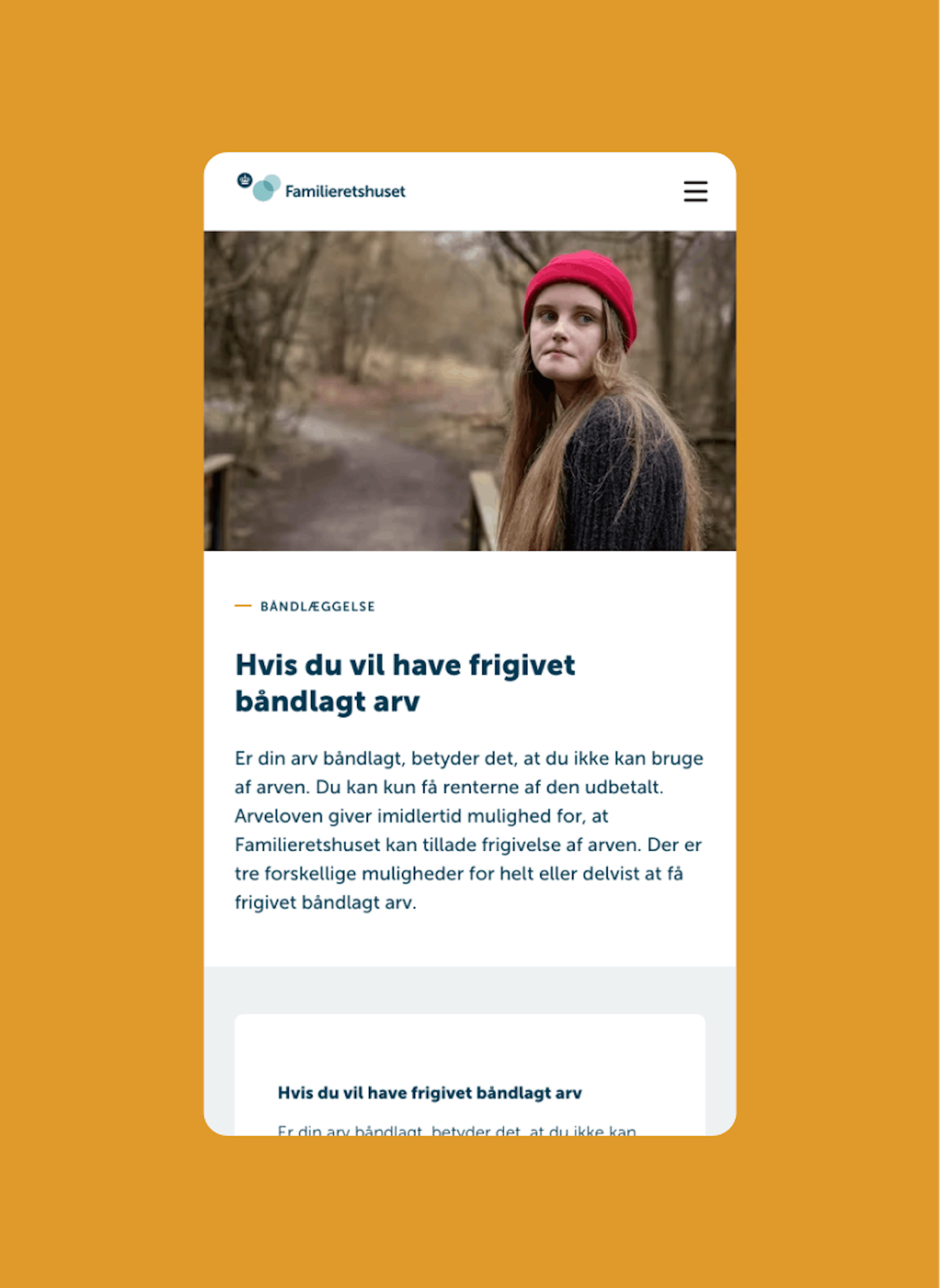 Efficient and secure handling of the citizens' person sensitive data
Both web universes were implemented in an Umbraco solution and we provided the technical implementation of the self-service solution (based on React.js and custom .NET development). The solution, which determines the required visitation type based on a series of questions answered by the user, handles a custom-developed screening engine and fulfils very strict security requirements for handling of the person sensitive data of the citizens handled in the screening process. Factors that have helped to reduce case processing time.