---
A vibrant and dynamic e-commerce platform for desktop and mobile
Sticks'n'Sushi is known for its quality sushi and yakitori sticks that appeal to both families and trendsetters. The restaurant chain is one of Denmark's most successful and differentiates itself by offering a memorable restaurant experience. They endeavour to offer quality service as well as luxurious aesthetics with a personal, local twist to each restaurant. We helped Sticks-n-Sushi bring this aesthetic to their digital universe.
Sticks'n'Sushi
Cultivating the digital experience
With a leading position in the market, Sticks'n'Sushi receives a significant amount of takeaway orders, which are accompanied by sky-high expectations for delivery and the associated experience. Historically, they have struggled with an unstable system that failed at times, resulting in lost orders and disappointed customers. The primary challenge was to optimise the delivery experience and scale it. In addition, Sticks'n'Sushi wanted to nurture customer relationships through a cultivated "Kaizen" (improvement) in true Japanese fashion.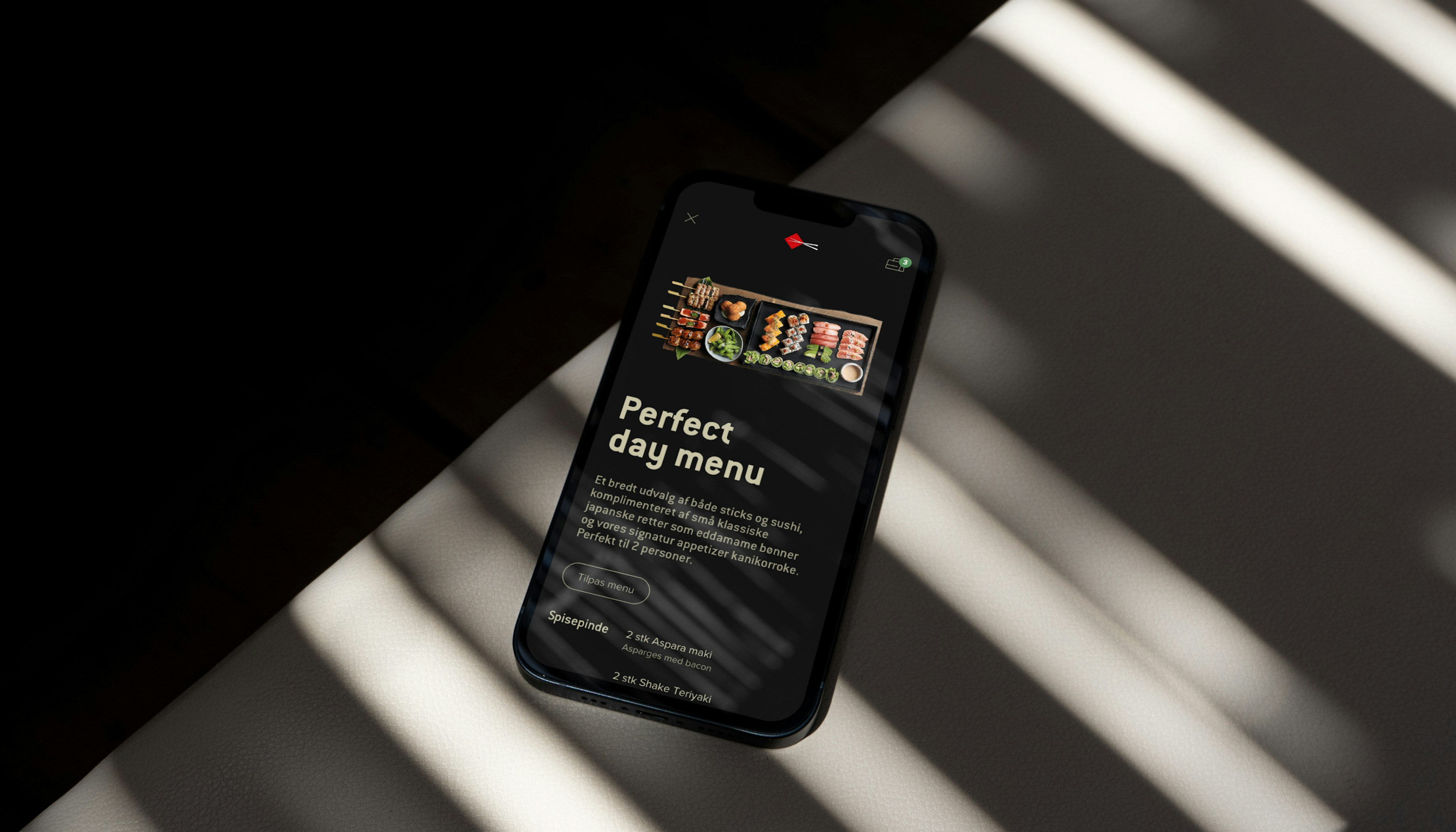 Insights from data enhance the digital customer service
We built a brand new e-commerce platform and two apps (iOS and Android) for managing takeaway. The project had a mission to collect data and insights about user behaviour - and use the insights to continuously optimise the solution. The aim with this data-driven continuous optimisation was to transfer Sticks'n'Sushi's high level of customer service to the digital universe. For example, should an error occur, the app is coded so that the restaurant receives the order in an alternative way, such as via email. In addition, the system is programmed and customised for each location so that each restaurant avoids overbooking and can handle all incoming orders. The solution, which communicates with Oracle's POS system "Symphony", is flexible and can be customised to work in alternative setups.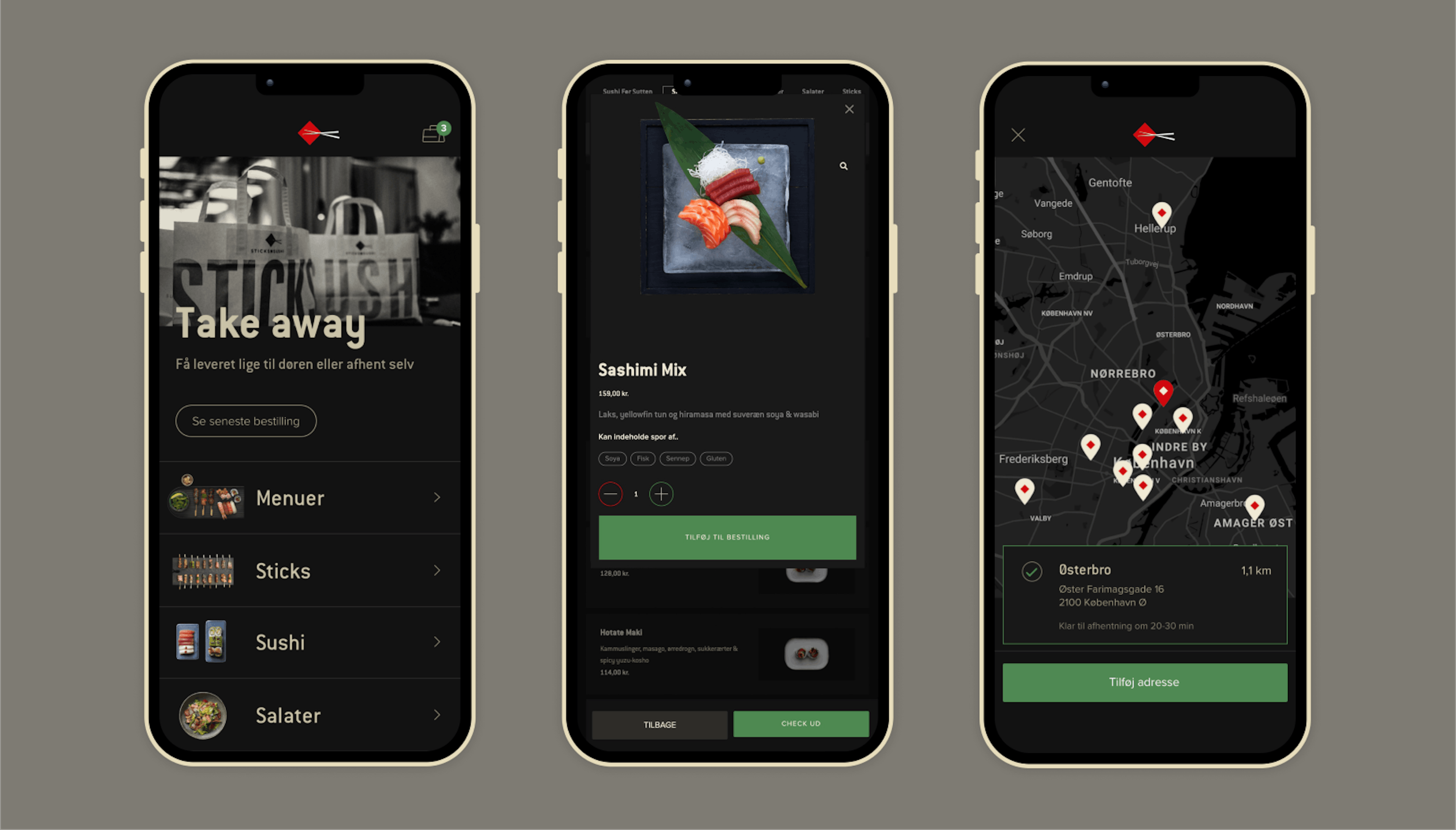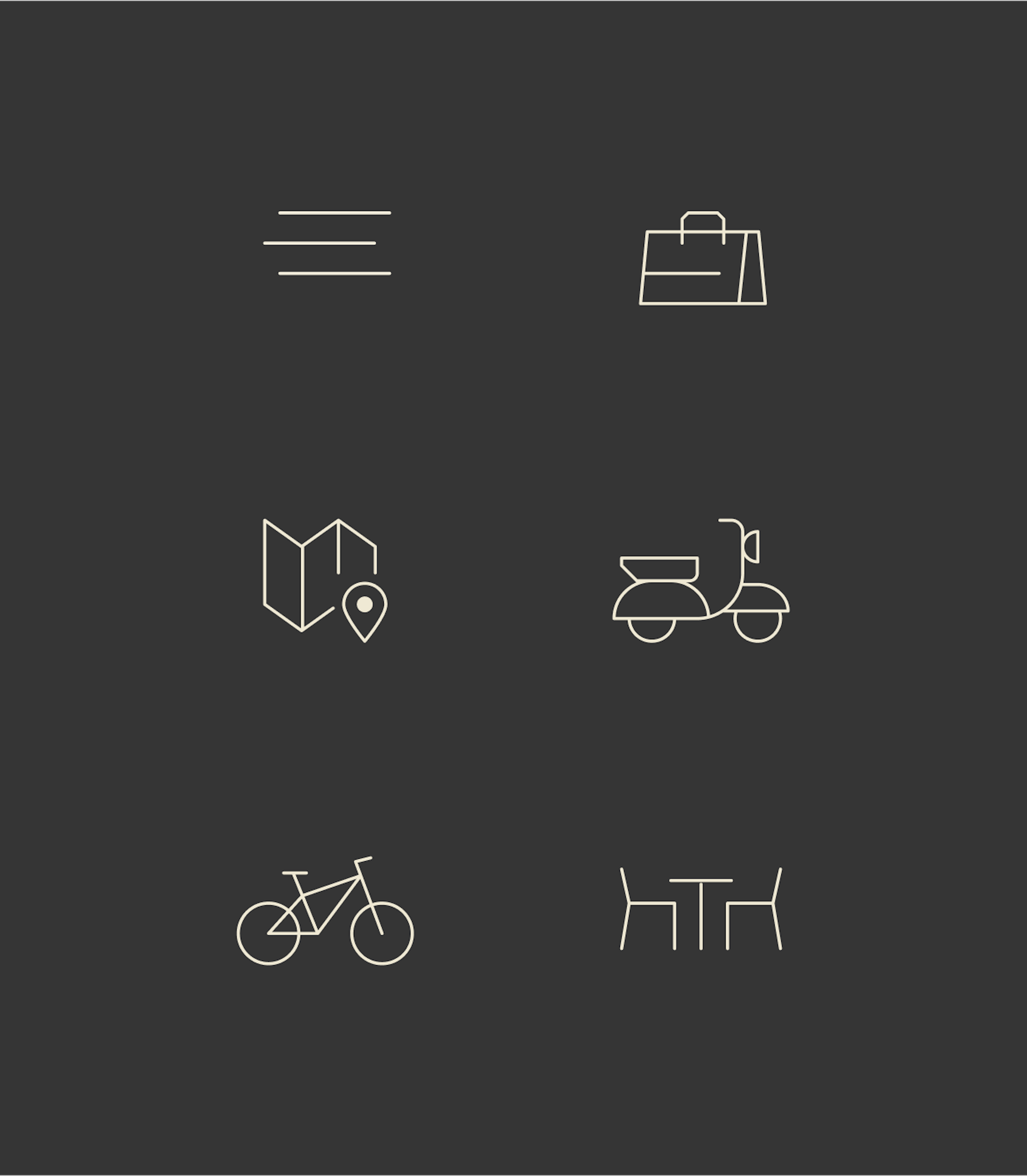 Japanese traditions in a modern exclusive context
The idea behind the solution was to create a digital product that exudes the same quality as the sushi at Sticks'n'Sushi's restaurants. The website and the two native apps were therefore developed with a special focus on elegant design that reflects the brand's aesthetic. The aesthetic was translated into an exclusive, user-friendly digital solution based on a thorough understanding of Sticks'n'Sushi's self-understanding, brand aesthetics and encounters with customers in the physical restaurants.