---
Software-defined visual storytelling in an online product catalogue
Vizrt is the world's leading provider of visual tools used by content creators in the broadcasting, sports and e-sports industries. They offer creative tools for 3D graphics, video, sports analytics and visual journalism. Vizrt wanted Charlie Tango's help to create a website that would support their many great animations in a modern and contemporary style. The goal was to optimise their online communication with existing customers and expand into new segments.
Ensuring flexibility on a platform with many types of content
The site focused on showcasing all of Vizrt's content to its best advantage, even though it often requires more space and the content is quite diverse. The challenge was their many types of content and many different products, as well as an entire service catalogue, all of which needed to be presented in an inviting way. At the same time, we had to ensure that Vizrt could continue to work with the content within the same design.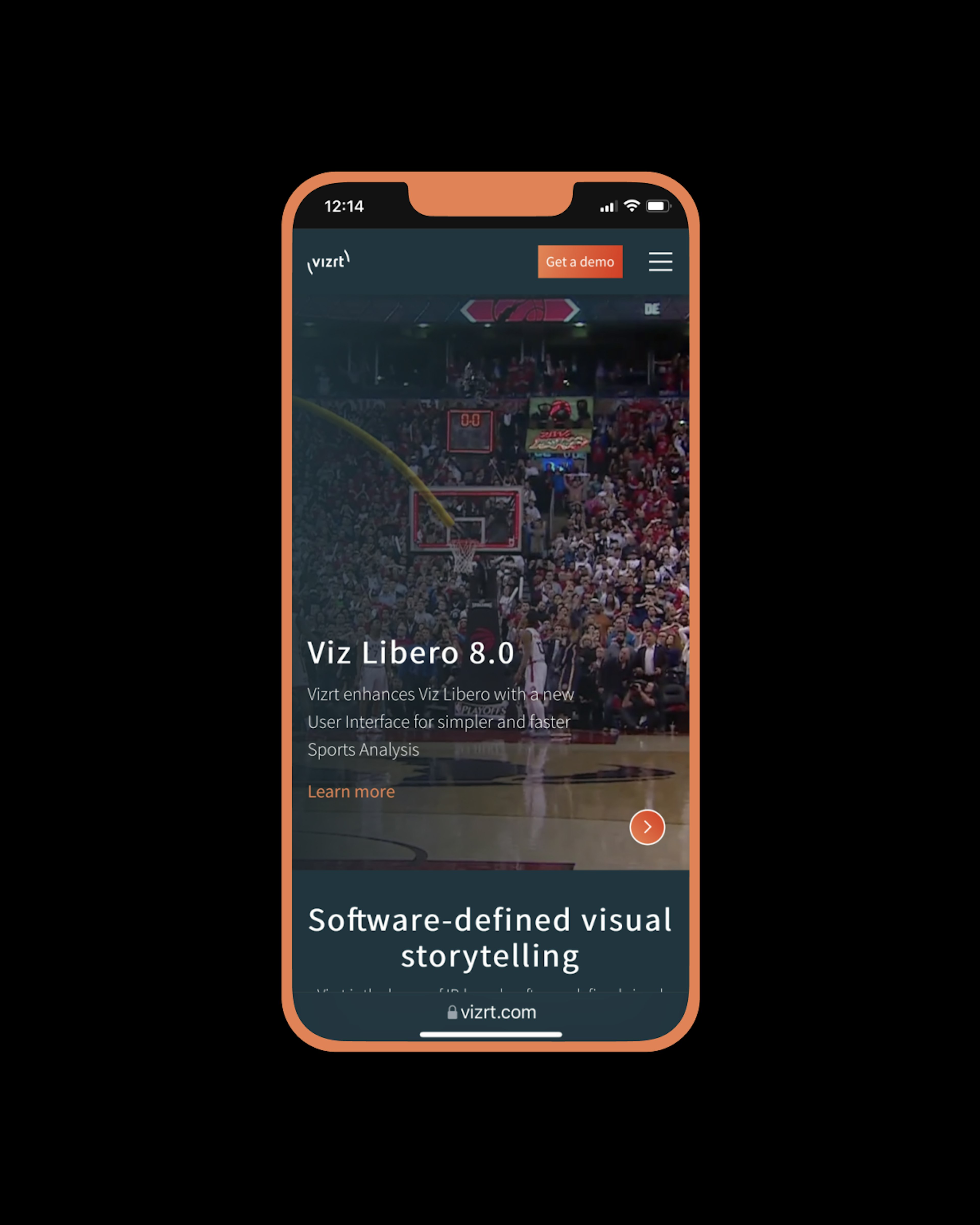 A website that enables the customer to creatively develop the content
Vizrt's website is a contemporary and unique website developed on a solid Sitecore solution. With the new website, Vizrt has a modular canvas that allows them to focus on content creation going forward. They can change, modify and organise content based on their needs in any given situation. We developed wireframes and designs based on data about Vizrt's customers, business, product offering and an analysis of the existing website's weaknesses. The result is an online product catalogue that presents Vizrt's products in a visually appealing and structured way.