Kickstarter: Design for the planet 23.03.2023
Join us for our first edition of Kickstarter, where we share reflections on sustainability as it interacts with design, strategy, implementation and business development. In many ways, designers have a unique role and function in today's society. They are faced with countless critical choices in the design process that shape our shared future - and this requires special attention in order to lead the world in a more sustainable direction.
---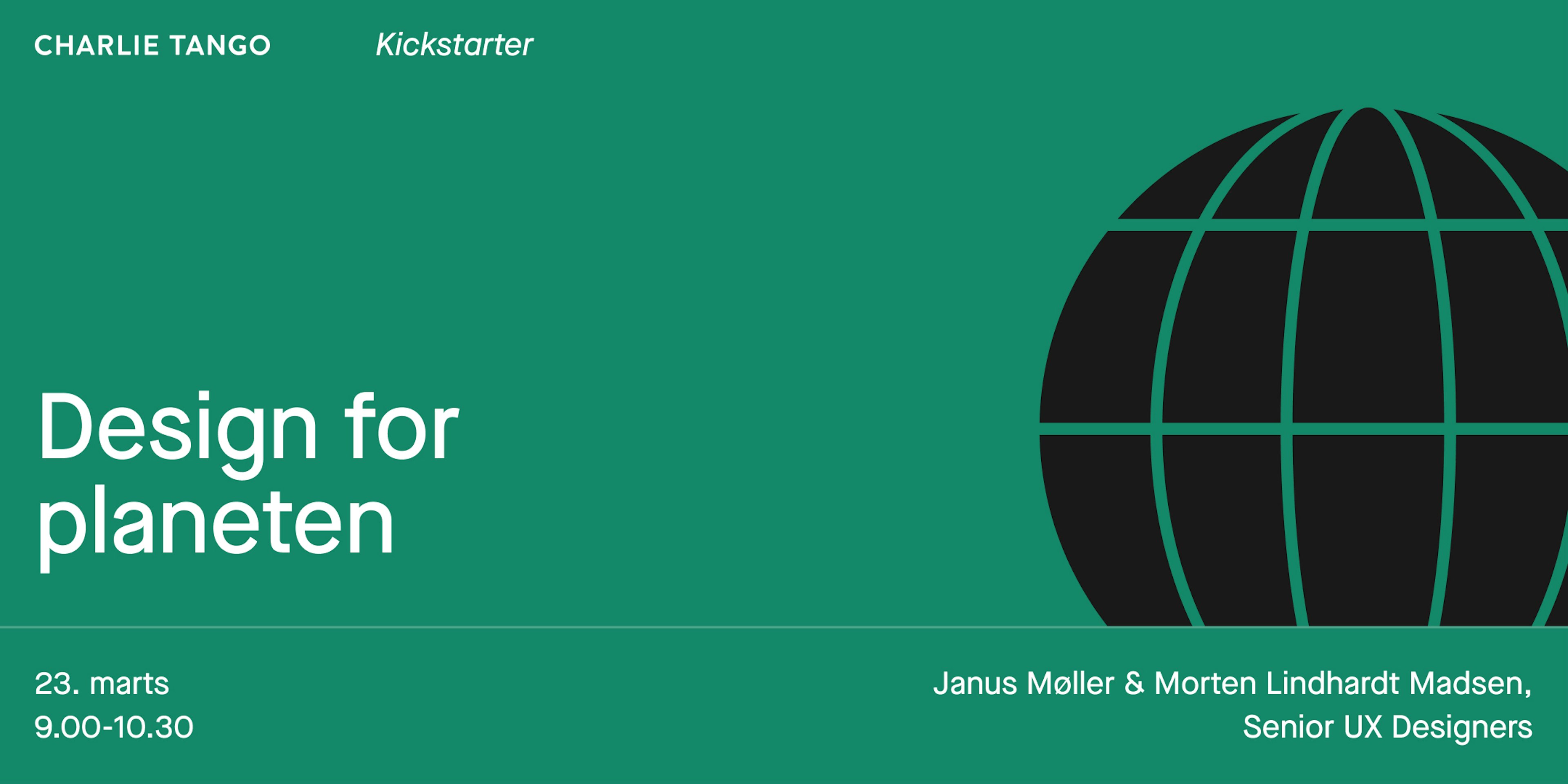 Events
24.03.2023
Kl. 08.00
But how can we design sustainable solutions and organise more sustainable business development? How do we put sustainable principles into practice if sustainability is not part of our business strategy? And what do we do when everyday life hits and the project is not environmentally focussed?

On 23 March, we invite you to the kick-off of this important dialogue, where we will share our reflections and experiences with sustainable design and recommend specific tools for it. We promise that in addition to good company and delicious breakfast, you'll take home something to think about:
Designing sustainable solutions - how can you make it work if stakeholders are not aware of the planet's challenges?

Sustainable business development - what does it take to set a sustainable direction on a strategic level?

Implementing specific tools - how can designers without strategic influence work with sustainability in practice?
You are welcome at 9am, where you can grab a cup of coffee or tea and find a good seat. Sign up for Kickstarter now - it's free! This event is particularly relevant for digital designers, business developers, strategic leaders, business architects and the like.