Service Design Global Conference 2022: Key takeaways
After a long wait, we finally welcomed the Service Design Global Conference to Copenhagen - and once again this year we're brimming with valuable insights from the design industry's agenda. The focal point of this year's conference was the designer's growing responsibility to design 'for good' and how we as designers gain the courage it takes to take on that responsibility.
---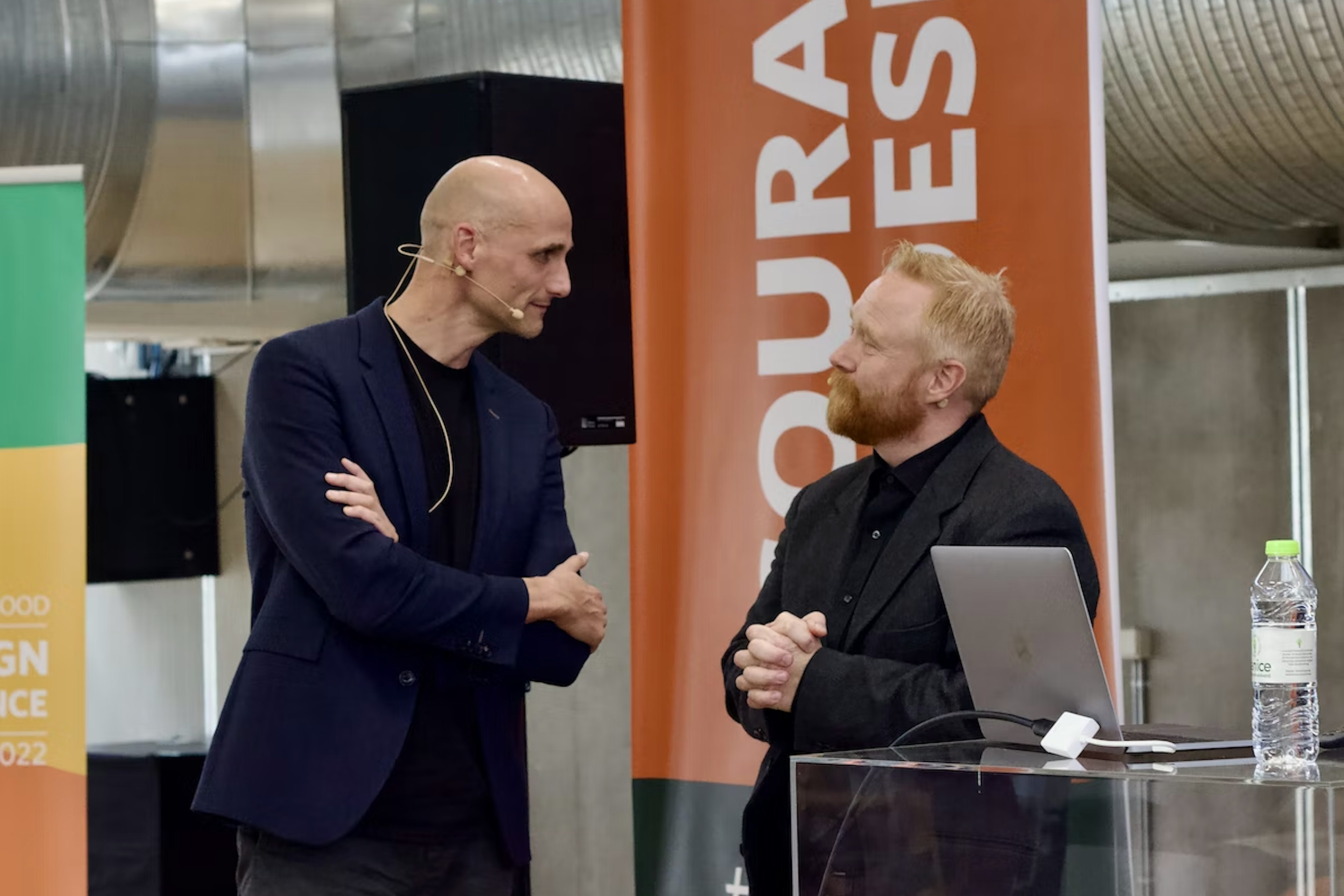 Today's problems are yesterday's solutions
The conference kicked off with Leyla Acaroglu jumping on stage first with her infectious energy. Leyla emphasised the importance of learning from the designs of our ancestors and the damage they have sometimes caused. No matter how good the intention may have been, the fact is that yesterday's solutions have created many of today's problems.
Plastic bags were created as an alternative to paper bags, which were bad for the environment due to tree felling. After all, a plastic bag can be recycled. But, as we all know, plastic bags quickly became disposable while floating in our streets and oceans. An innocent invention designed to solve a major environmental problem ended up doing more harm than good. This is a classic example of how important it is that we as designers examine the wider context of what we're designing. Who might it affect beyond the intended users - and how?
Although Leyla pointed out facts we seem to have yet to fully recognise (global warming), she gave us a sense of hope that could give a room full of designers the courage to get back to work and meet these challenges head on.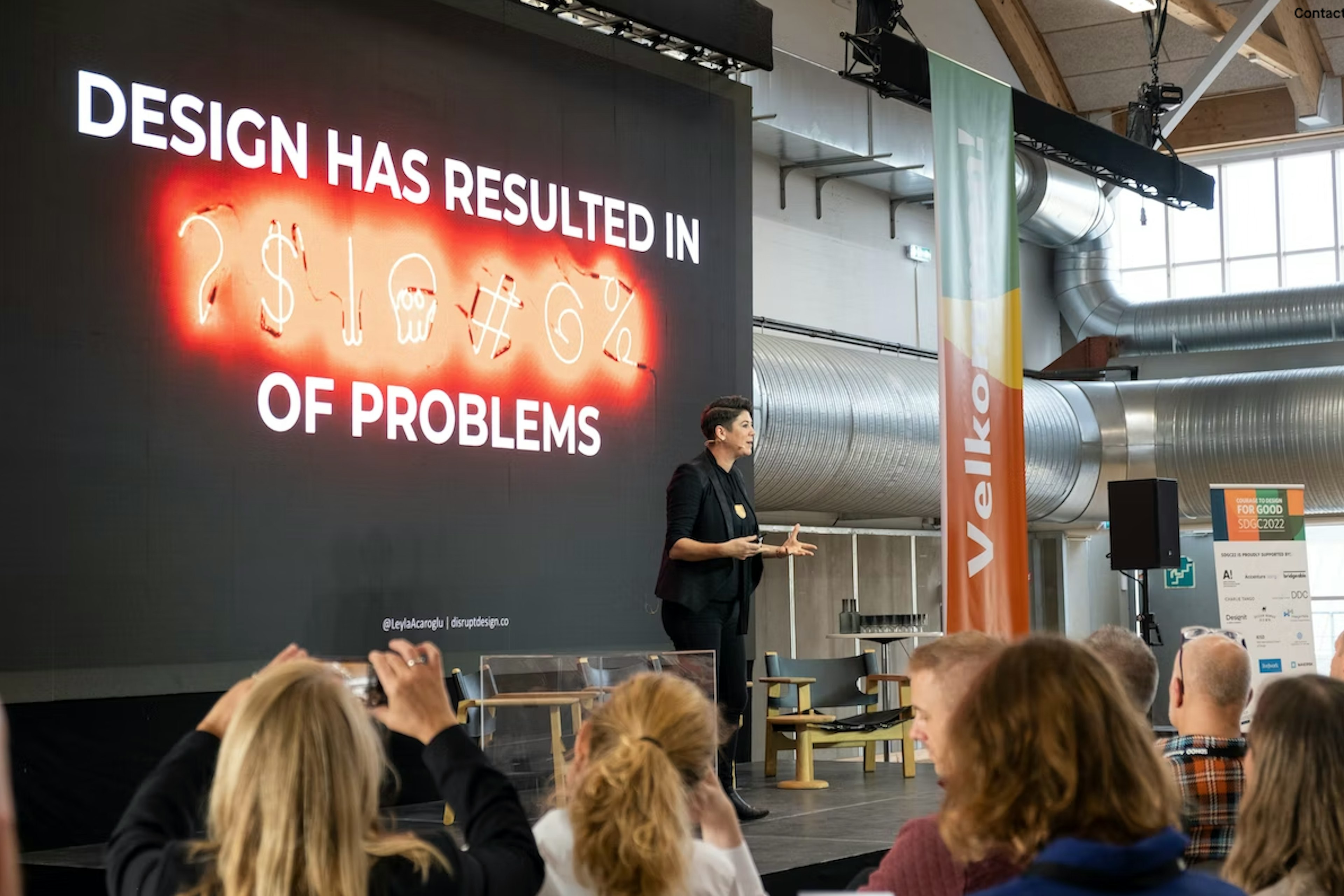 Everything is connected, and we need to delve into the systemic level of our designs to understand why things are the way they are today and what impact our designs can have on the world tomorrow. Systemic design is something that we at Charlie Tango are continually trying to learn more about - especially how to incorporate this thinking into our daily work. Among other things, we're looking a lot at the Design Council's systemic design approach from their Beyond Net Zero project.
What about women?
Another societal issue that we can play a role in as designers is gender inequality. Mansi Gupta presented her incredible work designing for women. In doing so, she presented a number of suggestions on what not to compromise on when designing services and wanting to include a female perspective. Two that stood out for us were safety and non-linearity.
We need to think about women's safety - emotionally, physically and mentally. Are we designing services that could put women at risk in any way? Take Uber as an example. A lack of focus on women's safety when being driven home on a Friday night has resulted in a shocking number of sexual assault cases.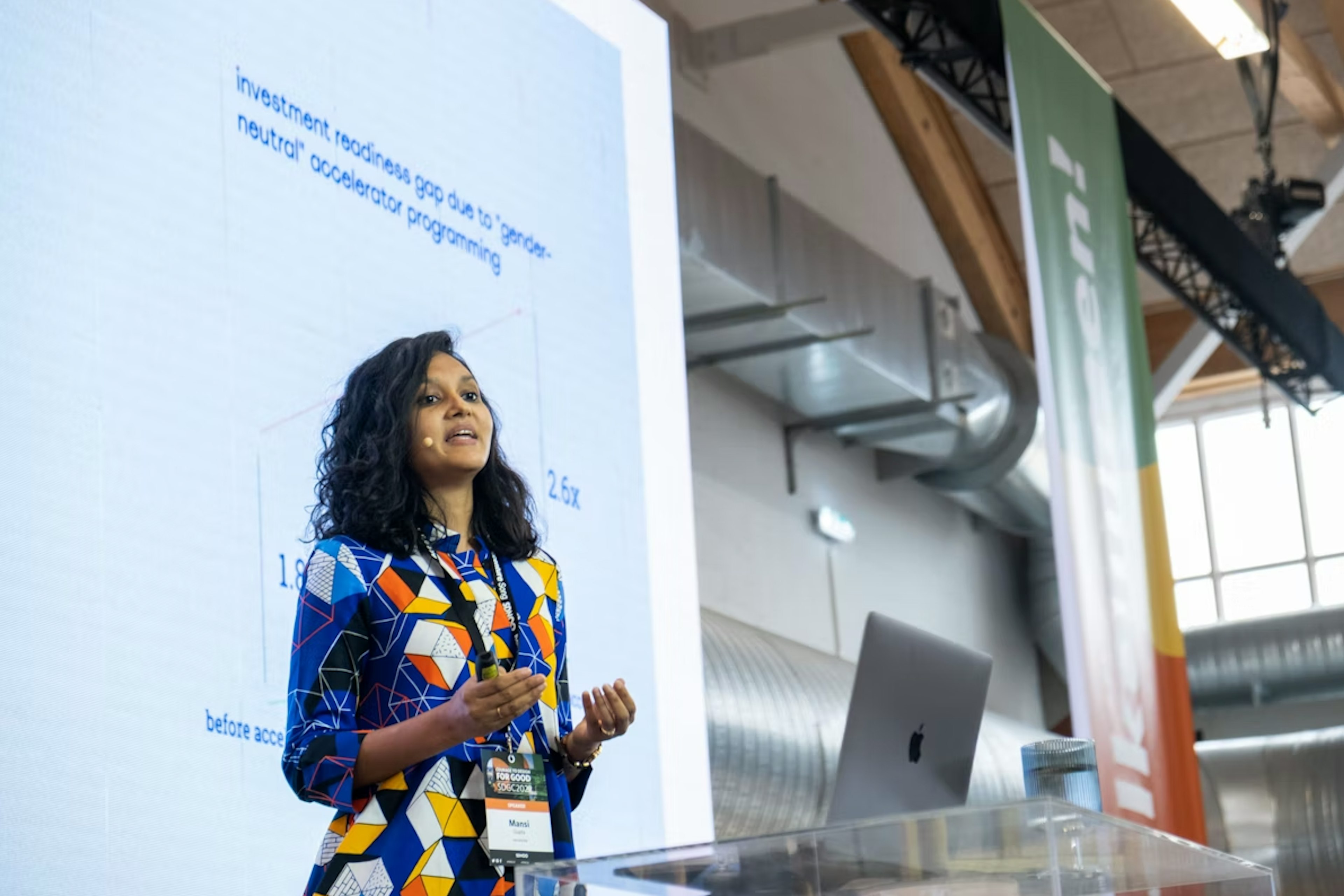 In addition, there is a non-linearity that we must take for granted when we design services. Women's life journeys are generally different from men's. Women live longer and go through many different cycles (menstrual, reproductive and menopause). What might our pension benefits look like through this lens?
Let's look towards the future. What stands still?
A significant number of speakers talked about using speculative design/future thinking as a method and mindset to help us design for a better world (if you haven't heard of it before, read about it). But Louise Vang Jensen shared her anthropological perspective on how, in a world that focuses so much on future changes, we must also remember to explore what most likely will not change. And it is also up to us to decide.
Which current values ​​do we want to hold on to? Although we are very pro-speculative and forward-thinking, it is important to remember that human needs may not change as quickly as technology does.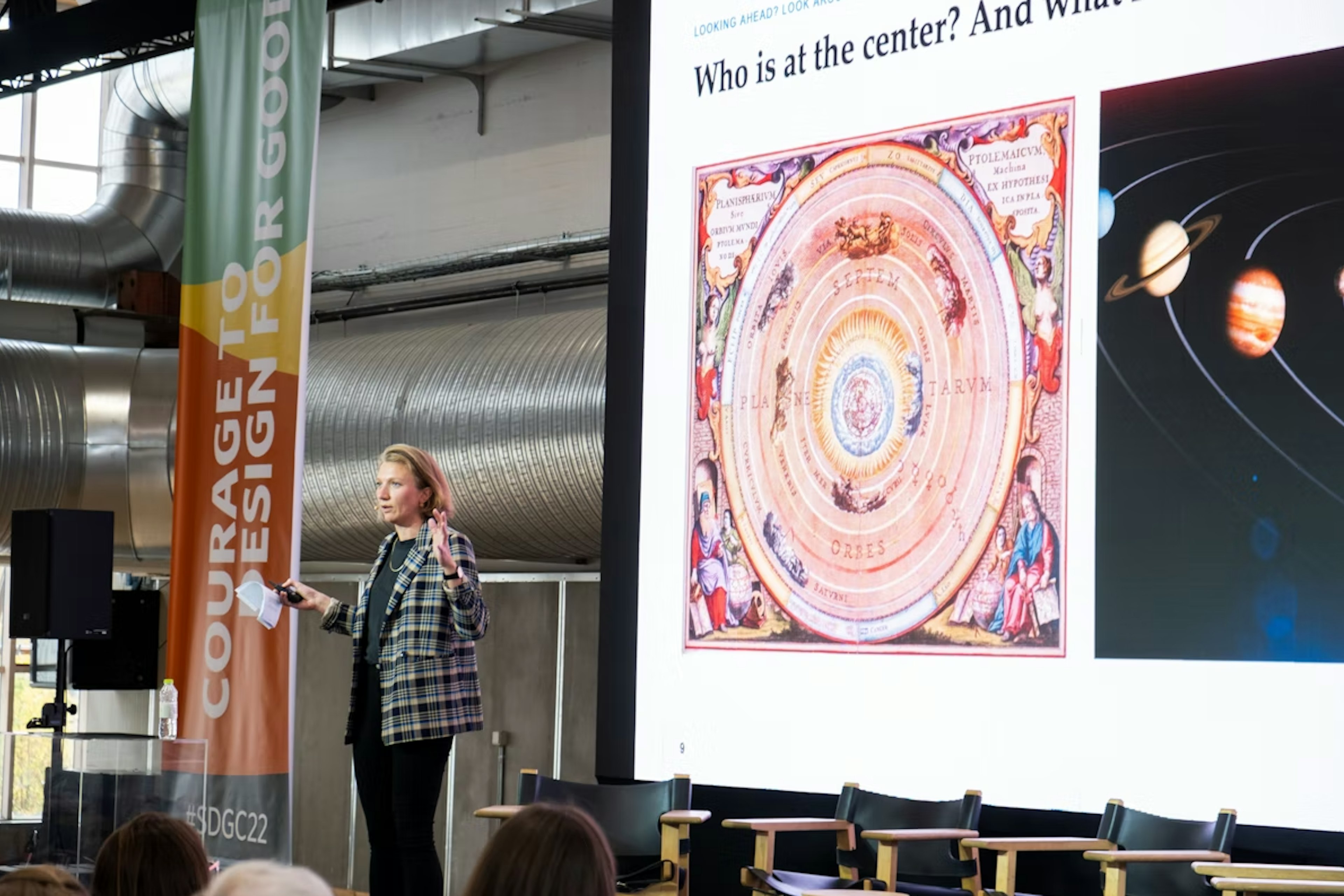 We must design with data and for data
We were very proud to have Rasmus Sanko (CSO) and Martin Høyer Rose (Chief Scientist) as speakers at the conference. They talked about the value of our design work and how we have a responsibility to design with meaning and value for our increasingly digitally influenced and automated world.
To keep up with the changing world, we need to change the tools of our design work and rethink the methods used to address issues today and in the future. We need to design with data and for data to ensure our future relevance - and not least to create value for individuals and society.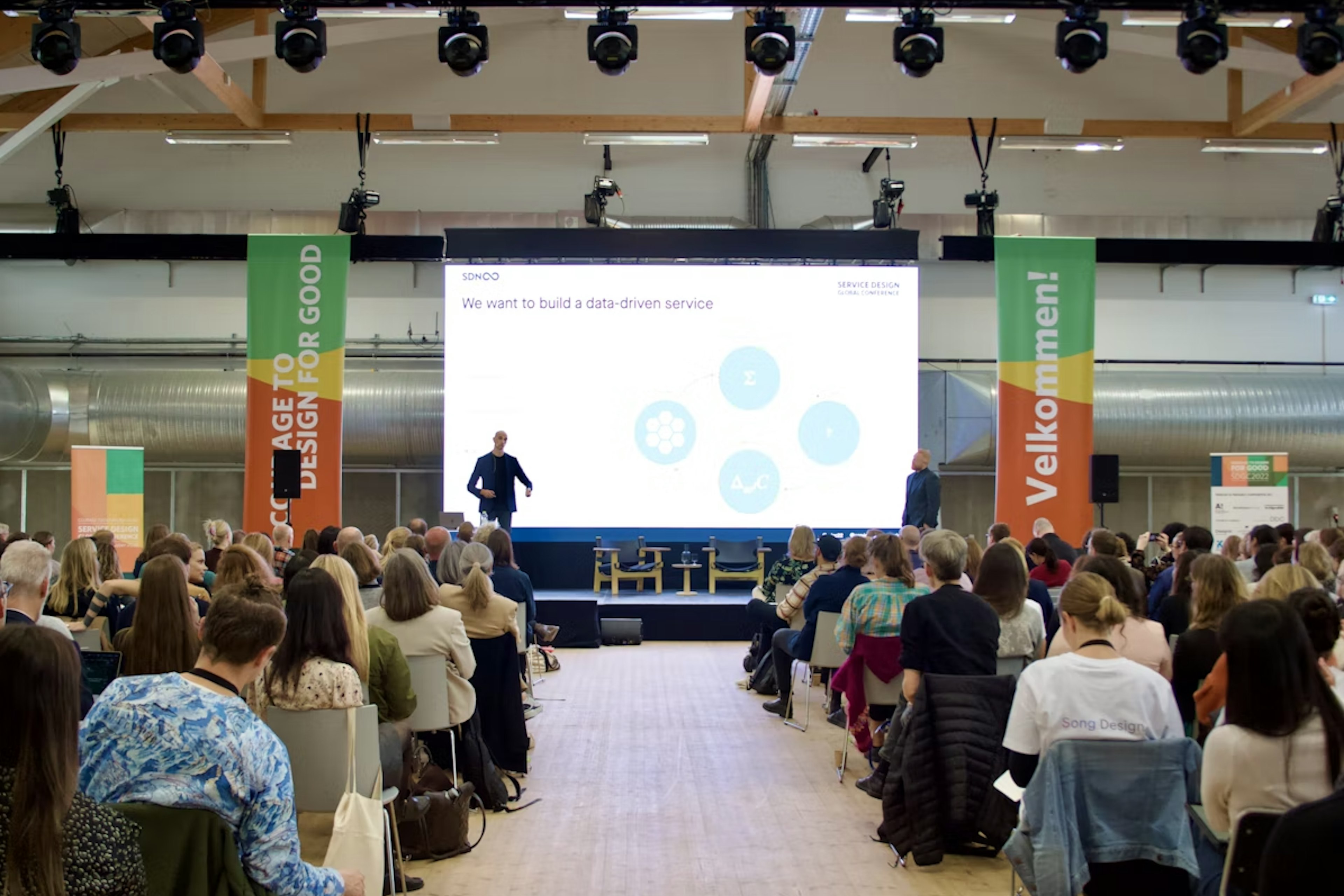 What can we take with us?
As designers, we are helping to create the world we will know in the future. When you put it like that, the responsibility is huge and takes a lot of courage to take on as an individual. You might ask yourself these questions: What can I do? Where to start? To summarise the points we've highlighted above, in many ways, we need to rethink the challenge our designs are trying to solve.
The criteria for whether our designs can be defined as successful goes beyond whether our expected end users have their current problems, challenges and desires solved. We must consider all relevant perspectives, even those we don't see at first glance. The importance of designing for women is just one example of a perspective we can't forget. The environment is another, and maybe even the most overriding and important one right now.
It's not just women and the planet that we overlook in design. But they are tangible examples that can help show the importance of thinking more broadly, thinking systemically and thinking in new ways. Even if it's uncharted territory because you may have been used to thinking in a different way. Swallow your pride and allow yourself to be vulnerable. That's courage - and that's how we might design a better future.