Service Design Global Conference 2021: Key takeaways
This year's Service Design Global Conference has come and gone - and once again, we're brimming with valuable insights into the design industry's agenda from the past year. One thing is for sure - designers have a growing responsibility to contribute to a sustainable, fair and ethical world. And it's time to take a stand on the impact we want to have with our design. Hence this year's theme; "Taking a Stand".
---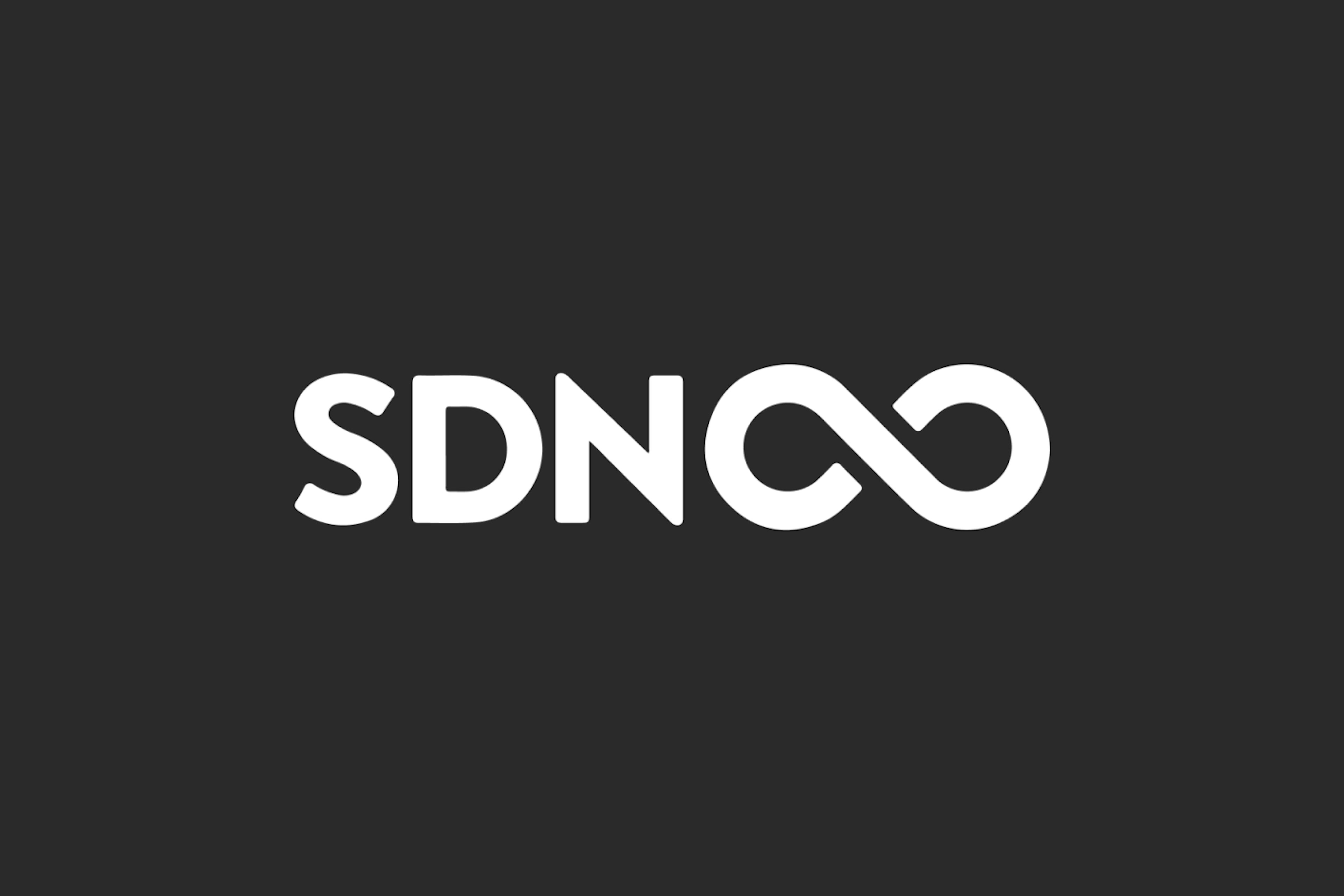 The service industry is crucial for the green transition
For well-known reasons, circular design is more important than ever in the industry. And while there is a focus on making physical products recyclable, it is the service industry that facilitates the use of these products. Therefore, service design is just as, if not more, crucial to the green transition.
A good example is Caulibox Caulibox. A London-based reusable takeaway box scheme that allows people to drop off their used takeaway boxes, which are then cleaned and redistributed. Other examples can be seen in the growing number of online secondhand platforms, such as Depop eller Trendsales.
Cat Drew from the Design Council presented us at the conference with an approach that looks at the planet as an important stakeholder in the design process. An excellent example can be seen in Dark Matters Lab's Urban trees project, where they look at trees as stakeholders in urban planning. We should ask ourselves: what impact does our service have on the planet? How can we co-exist with the planet?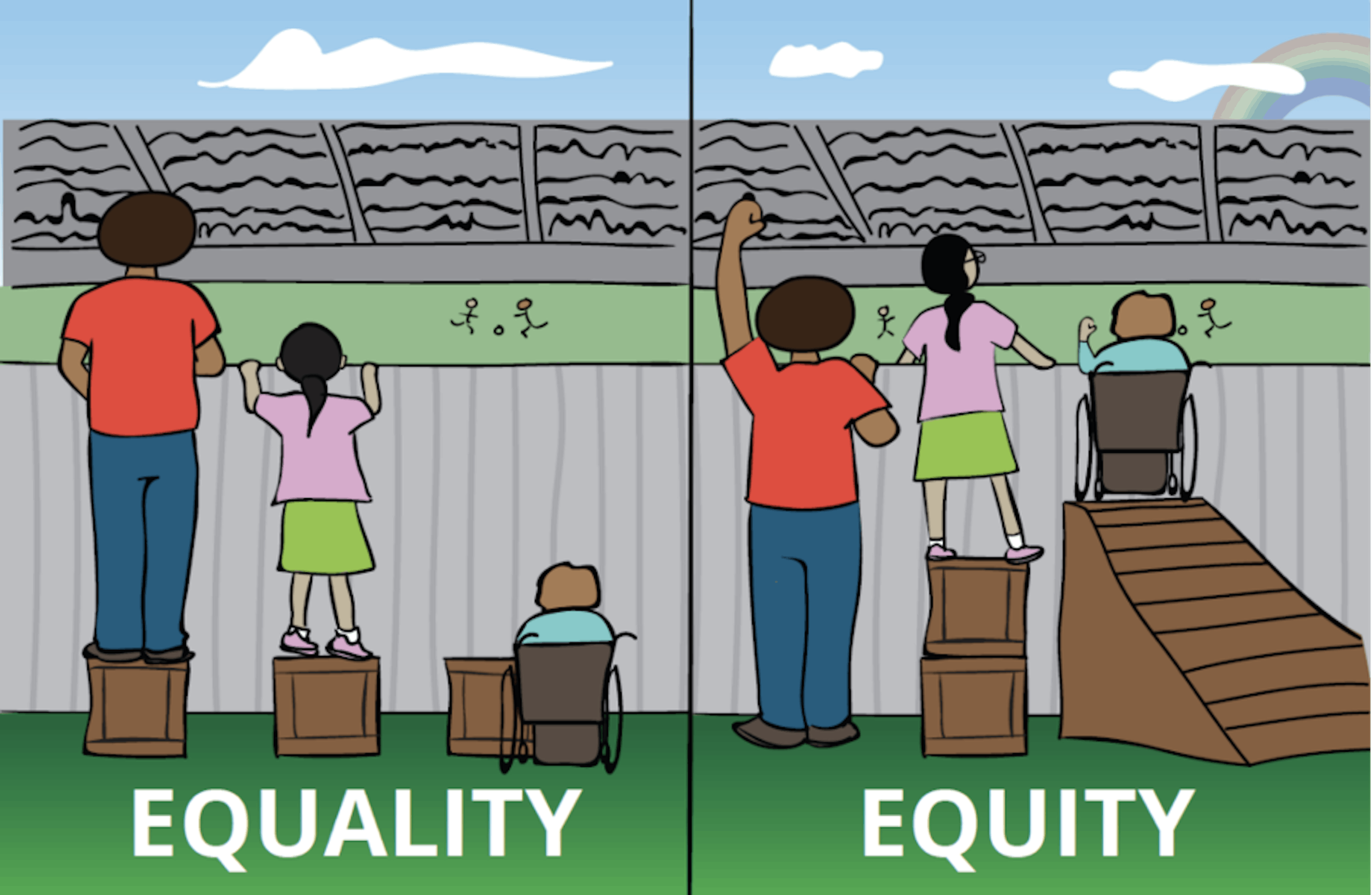 Equality is not necessarily fair
Most of us have been told as children that we should treat everyone equally, despite our differences. We've learnt that we should treat people fairly. But what if treating people equally isn't actually fair?
Lesley Ann-Noel talked about fairness under the term 'equity' (rather than equality) which recognises the fact that not everyone comes from the same background. Different people need different inputs to achieve the same output. Where 'equality' wants to ensure that everyone gets the same starting point to achieve a certain outcome, 'equity' wants to ensure that everyone gets what they need to achieve the same outcome.
In our work as designers, we should ensure fair outcomes rather than equal inputs. And we should ensure that this rule of thumb becomes an integral part of the design process.
Ethical approaches and questions
The techlash of recent years has led to a greater focus on helping designers make more ethical decisions. At the conference, we were introduced to a number of different ways to do just that. Rachael Dietku from Social Workers Who Design spoke about using knowledge of trauma to better understand people and inform design choices. George Aye from Greater Good Studio suggested some trivial questions designers should ask themselves, such as What right do I have to do this work?
There were several great anecdotes about ethical design, but something we were particularly proud to see at the conference was the Digital Ethics Compass, which we, at Charlie Tango, helped develop, presented by Peter Svarre.
The Digital Ethics Compass is both a set of ethical heuristics and a workshop tool. It helps companies localise ethical issues in their digital products and services enabling them to make the end product as responsible as possible.
In the Digital Ethics Compass, there are five concrete principles. The first, and most important, is to put people at the centre. This may seem obvious - yet we often see that people take a back seat when designing digital solutions. ""People"" doesn't just mean the user, but everyone who is affected by the digital solution in one way or another.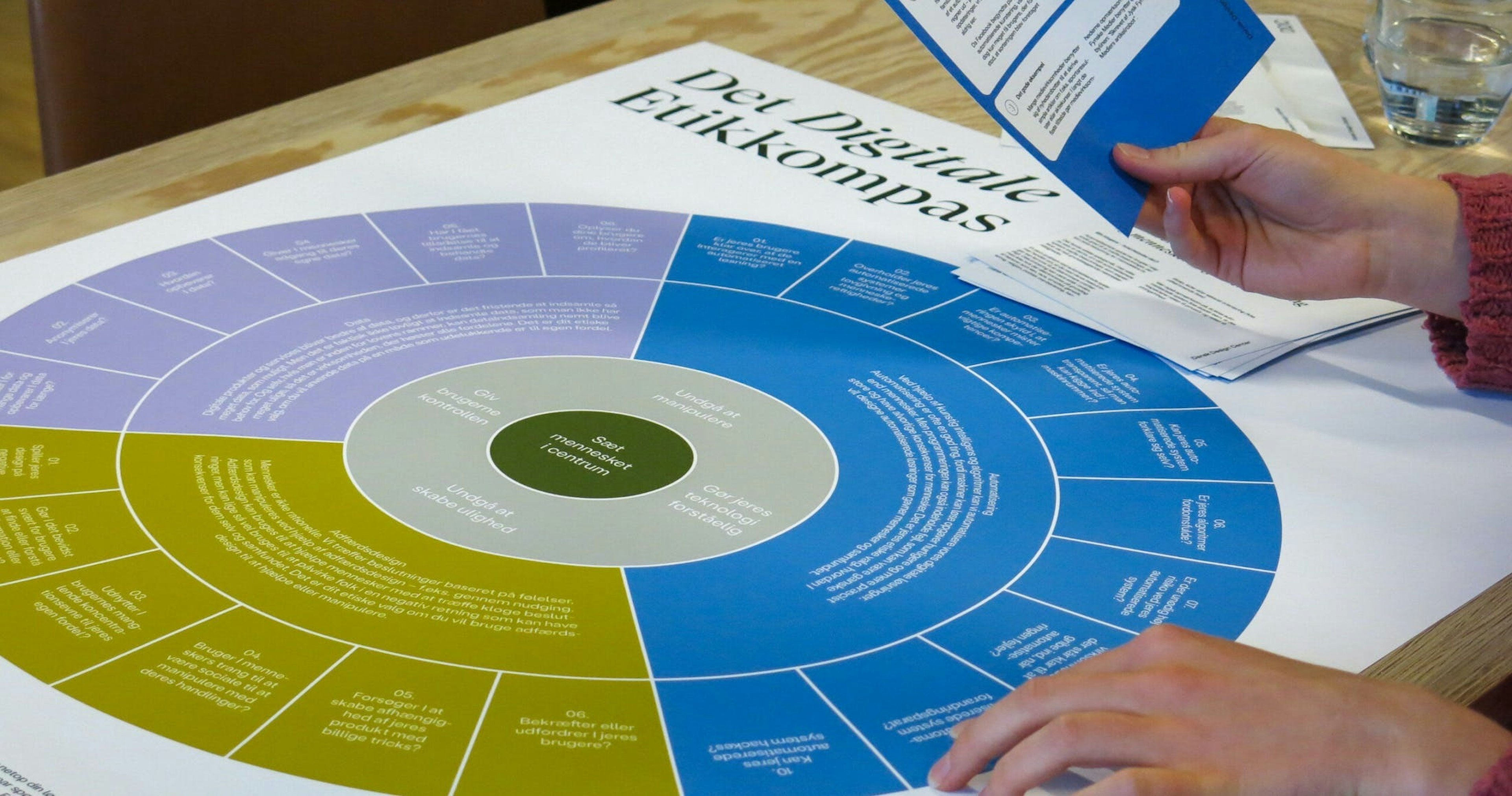 Around the core principles are specific questions that can be asked when working with automation, data and behavioural design. Are your algorithms biased? Is the user aware that they own their own data? Does your design play on negative emotions of the user?
In connection with the questions, there are ""knowledge cards"". These elaborate and provide concrete examples and recommendations on what to do if you find unethical blind spots in your digital product or service.
Read more about the Digital Ethics Compass on the Danish Design Centre's website.
New framework for systemic design
It's clear to see that the design industry has started to factor more complex and complicated variables into the equation. Therefore, as designers, we also need to adjust the tools we use. Cat Drew from the Design Council touched on this very topic in her presentation. She presented the Design Council's project on a "framework for systemic design" – a reformulated extension of the existing "framework for innovation", and the well-known Double Diamond.
The new framework emerged from the Design Council's work on "futures design" and "designing for net zero", where they identified a need for a systemic approach to design problems. It's an interconnection of existing tools, methods, frameworks and approaches that design experts use to solve complex problems.
The primary purpose of the upgraded framework is to see design questions and problems as part of a larger ecosystem. We need to look at design as an important piece of society that connects to a wide range of external projects; networks; and systems - from political to social and cultural.
The model takes the classic "Discover, Define, Develop and Deliver" and reformulates them as "Explore, Reframe, Create and Catalyse." The new principles are more nuanced than the previous ones. They recognise and support the "invisible" activity of orientation and visioning, networking and relationships, leadership and storytelling, and the ongoing journey.
"Good systemic designers know you have to work on twin tracks. Not to rip up the current entirely but to work with that and create something new that can replace the existing. Iteratively improve at the same time as radically reimagine"— Cat Drew, Design Council
You can read the full report here.
Sharing is caring
Design work is never finished. We should see our work as a series of constantly evolving projects, helping and informing each other across sectors, agencies and communities.
We must continue to evolve, learn and share our work - something we're actively trying to do more of at Charlie Tango. Hence our newest event initiative; Fyraften - evenings where we share our knowledge, learning and challenges, and afterwards hope for an exciting dialogue and debate with the audience.
Thank you to all the great speakers at this year's Service Design Global Conference - we're already looking forward to next year!