---
A portal that made new legislation come to live
The Parliamentary Committee Secretariat helps politicians with reports, bills and motions, among other things. When the law on citizens' proposals became a reality, it was also decided that the new option for submitting proposals to the Danish Parliament should be online. The Parliamentary Committee Secretariat wanted an easily accessible citizen-centred solution that met their process requirements for internal processing. We therefore planned a project that combined a user-centred approach and a strong focus on their internal processes and workflows.
Borgerforslag.dk
To serve all citizens, digitally and analogue
The Danish Parliament wanted a digital solution to support the new legislation around citizens' proposals, which was adopted in 2016. With a strong focus on user-friendliness and security for procedures and data, the solution should support and communicate the business processes described in the new law. In addition, a flow should be included for citizens exempt from digital mail, who could not feel less prioritised. A challenge, especially since it was a new and unfamiliar concept for both sender and receiver.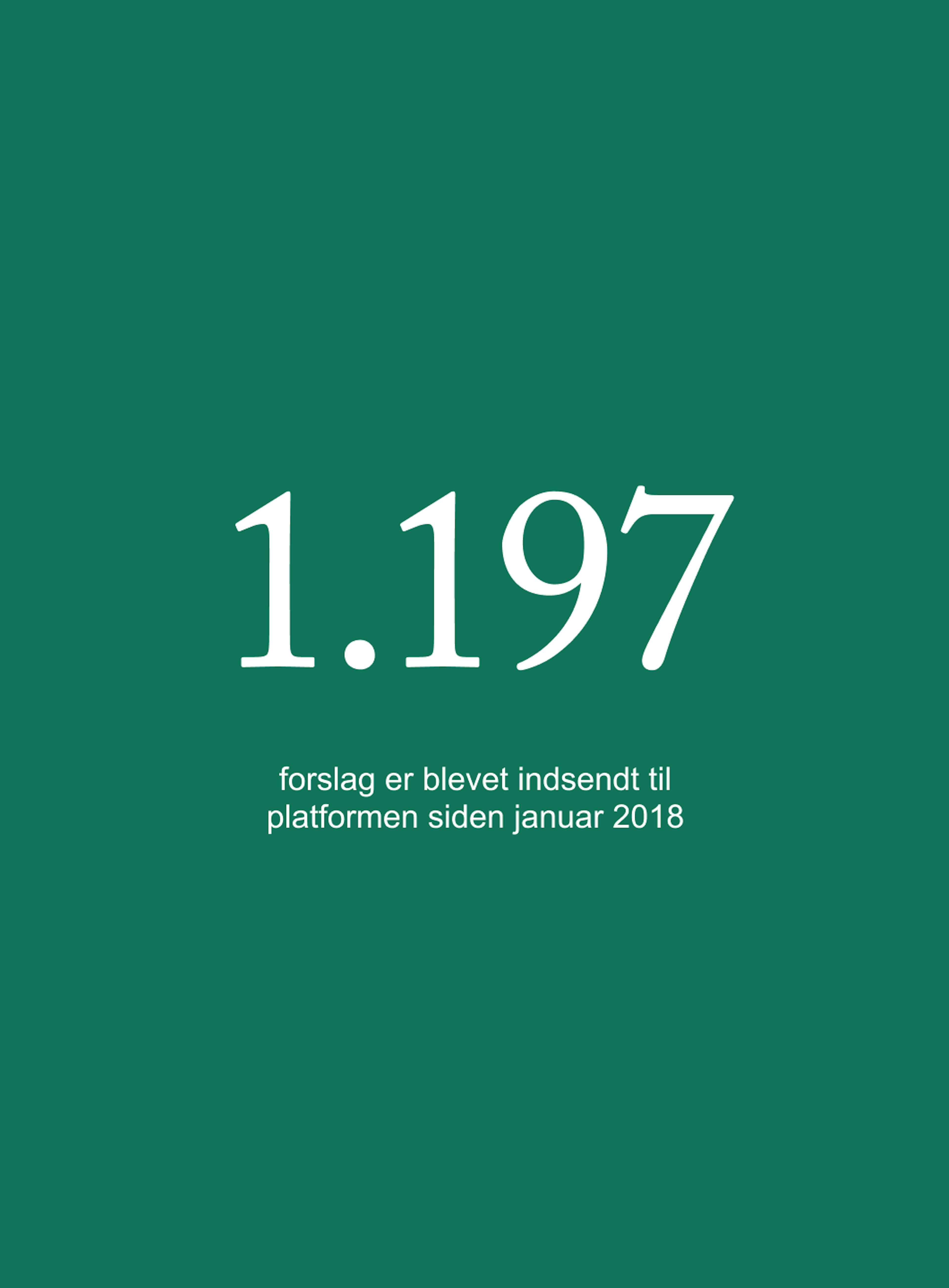 User-friendly for both editors and citizens
With the delivery, which was both on time and on budget, the Parliament has obtained a scalable solution that is easy to use for all citizens, while providing an intuitive and easy-to-use user interface for the editors to work in. Based on analysis and deep understanding of the legislation and the necessary procedures, we mapped workflows and user journeys, which were concretised in a simple design and user tested prior to implementation.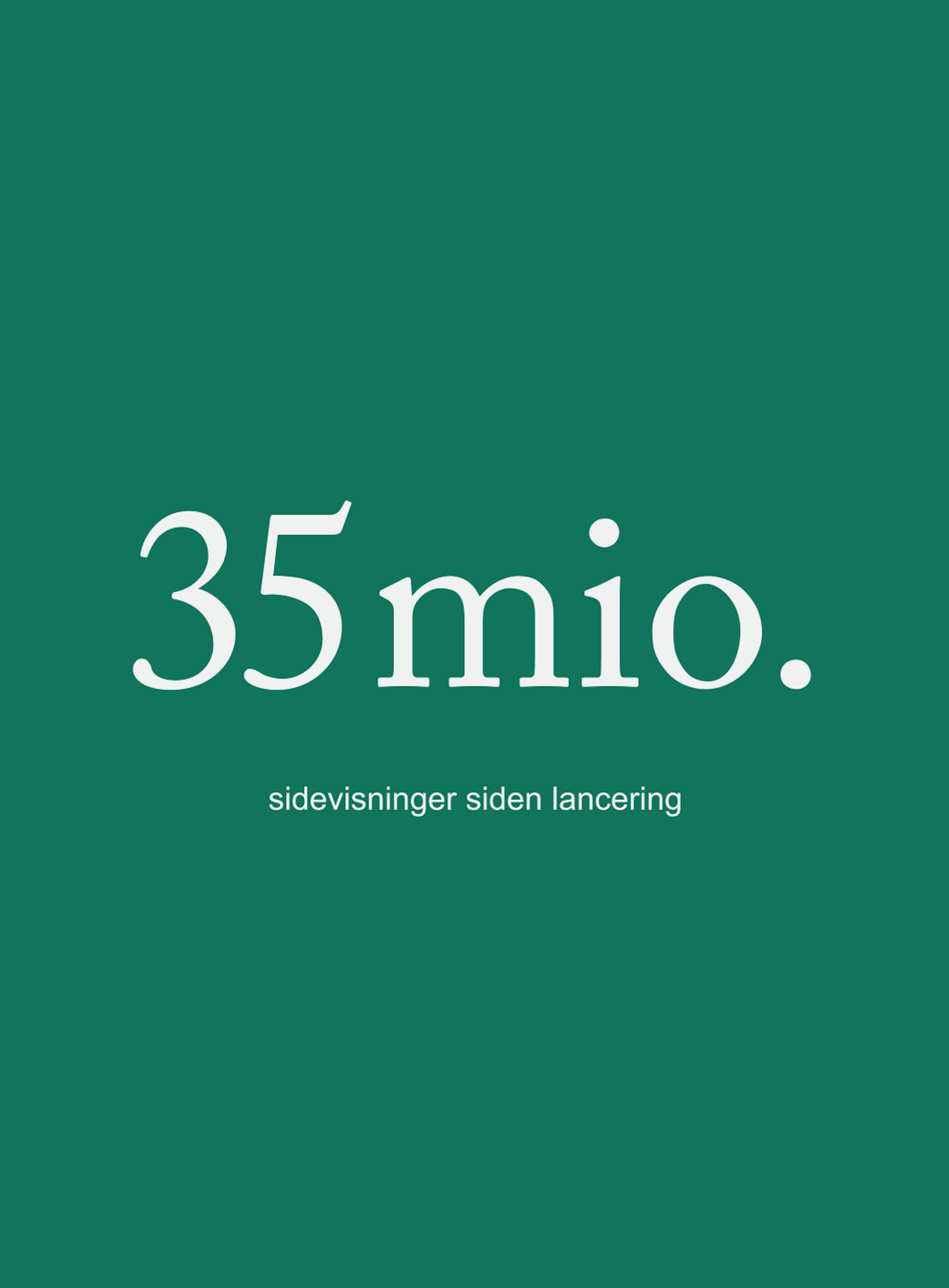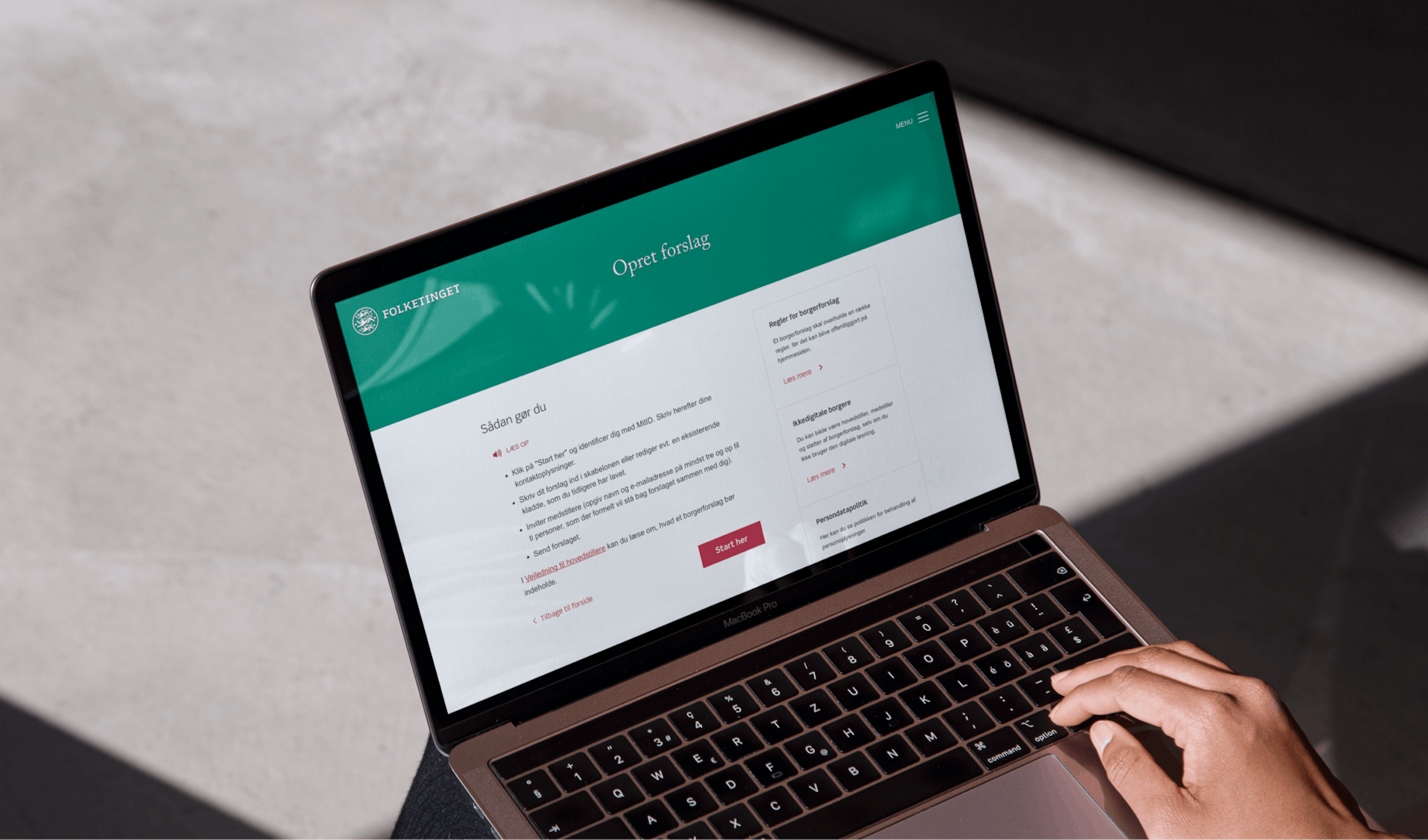 A secure technical solution
The solution is implemented in Umbraco on Microsoft Azure with integrations to e.g. NemID and the Danish Civil Registration Centre. The solution is hosted in Azure, built in .NET and uses Microsoft SQL server for data storage. The many letters to be sent via digital mail are handled by integrating with SendGrid. This ensures that everything is sent and received correctly even under pressure.